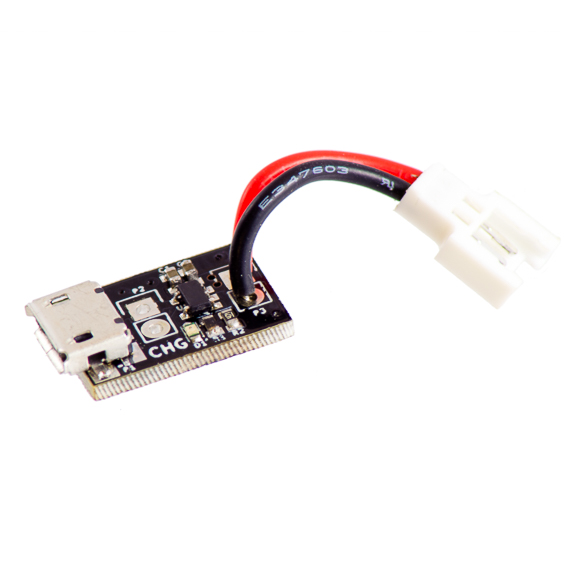 Battery charger
Make sure your batteries are always ready for action!
Use the Bitcraze battery charger to always have your spare batteries fully charged to maximize your flight time. If you're a bit handy with a soldering iron you can even solder multiple chargers together for multi-battery charging.
Features
500mA single-cell Li-Po battery charger
Charging indicator
Connection points for chaining of multiple chargers
Mechanical specifications
Weight: 1.2g
Size (WxHxD): 10.5x16x1.6mm (not including cable)
Connector for the Crazyflie 2.X stock battery
Mechanical drawing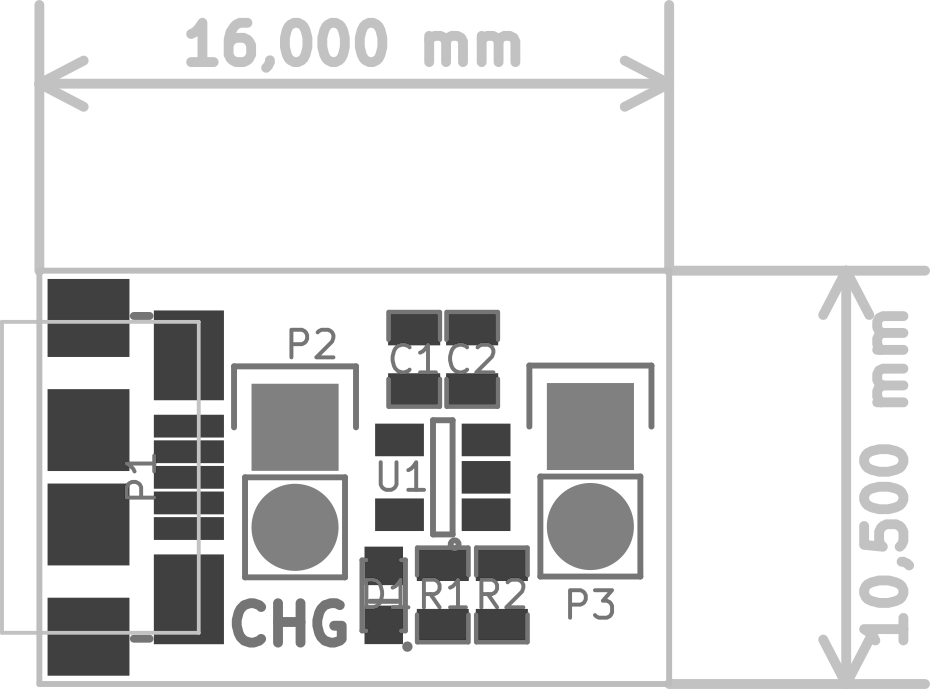 Electrical specification
Max charging current: 500mA
Supply voltage: 5V
micro-USB charging connector
Based on the MCP73832 single-cell Li-Po charger
Connection points allows chaining of multiple chargers (1x2, 2.54mm pitch)
Connect the battery charger to a standard micro USB connector and the battery connector to a battery. The LED is lit up while the battery is charging and turns off when fully charged.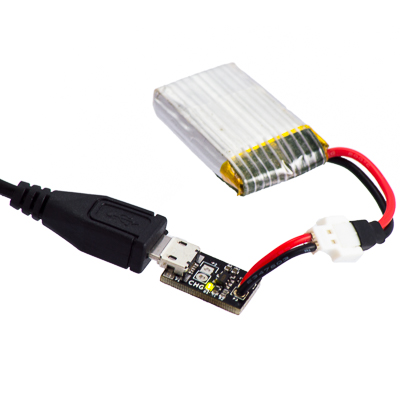 Caution
Using a battery under direct sunlight may cause overheating, which could result in invalidation or fire. Battery should be charged with proper charger, in compliance with correct operation instructions. Never charge a battery unattended!
It is possible to chain multiple chargers together to create a multi battery charger. The P2 connectors on the chargers are simply soldered in parallell.
Below are pictures of one possible setup. Don't forget to check the rating of the connectors and make sure you use a power supply that can supply at least 500mA per charger.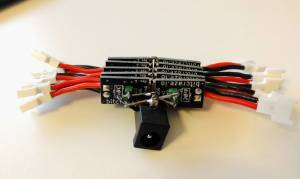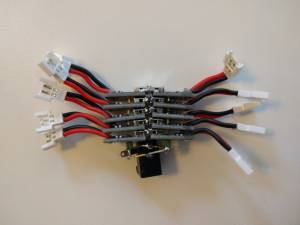 ---
Resources
---
If you have any further questions please contact support@bitcraze.io