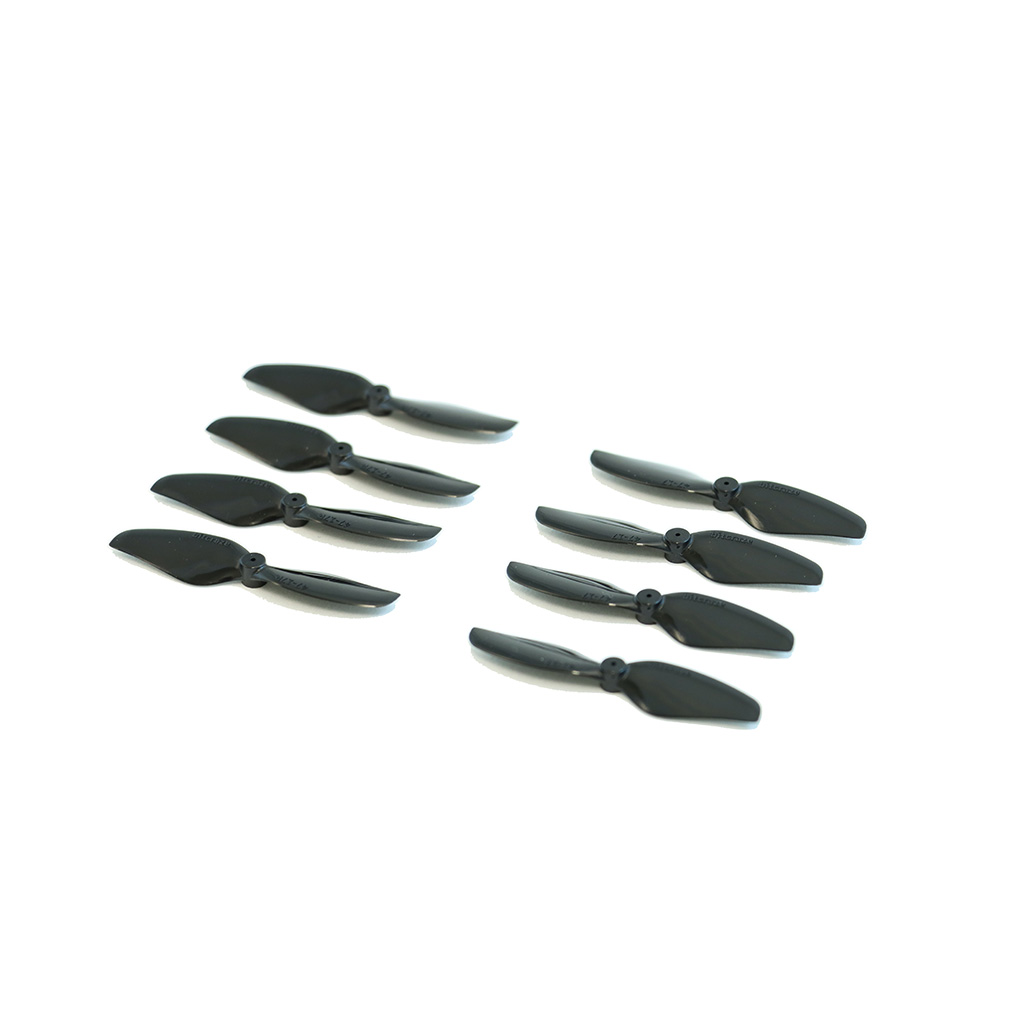 Increased flight time and thrust
With a new and improved design these propellers gives the Crazyflie a boost in efficiency. Both flight time and maximum thrust is increased with up to 15%! The design is available in two colors, black and green.
Note: This propeller is not the stock propeller delivered with the Crazyflie 2.1
Mechanical specifications
Diameter: 47 mm
Pitch: 17 mm
Fits shaft: 0.8 mm
Material: PC
Weight: 0.3 g
Number of blades: 2
Mount the new propellers on your Crazyflie and enjoy the increased flight time and thrust!
When mounting the propellers please note the following:
The propeller 47-17 should rotate CCW (mount on M1 and M3)
The propeller 47-17R should rotate CW (mount on M2 and M4)
---
If you have any further questions please contact support@bitcraze.io