Two weeks ago we had the opportunity to make a field trip to Gothenburg (Sweden) where we visited the students and teachers at Chalmers University of Technology.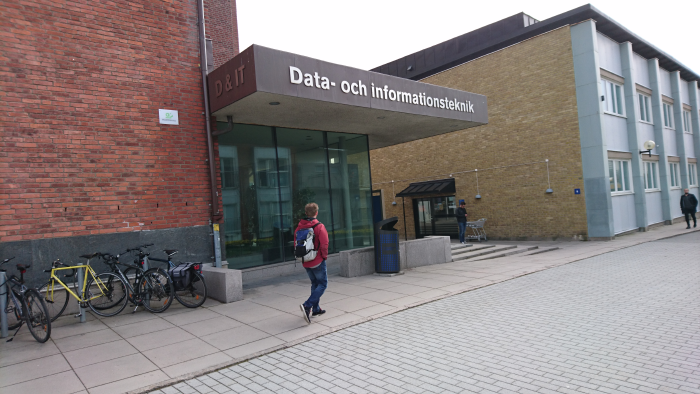 The Crazyflie 2.0 is used by the students as a development platform for the course "Embedded control systems", which makes us all very happy since we are passionate about education. I mean how cool is it not to see how students use your product to gain new knowledge!
While visiting Kristoffer held a guest lecture to the students and we also took the opportunity to discuss with Associate Professor Knut Åkesson about why and how the Crazyflie 2.0 is part of the course.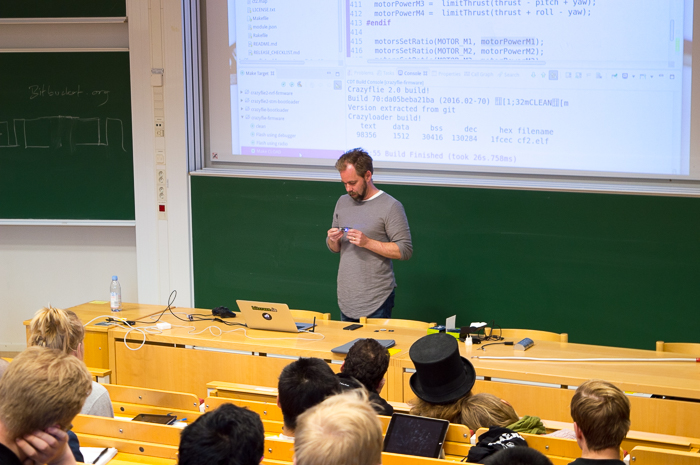 A few of the topics that were mentioned was the big benefit with Crazyflie 2.0 being open and how that enabled the students to easily getting started implementing their own code.
If you want to read more about why the teachers at Chalmers choosed the Crazyflie 2.0 and how they use it for education, visit our newly added web section "Used in education".