Bitcraze forum
We have been discussing the information architecture on the Bitcraze forum after getting some really good feedback from Fred (derf) one of our forum members. Before starting to make changes to the forum we thought it would be a good idea to take the opportunity and ask all of our forum members for feedback about how the forum is structured. The forum should be easy to navigate and comprehensible for both new and old members so feedback from people actually using our forum is very valuable. So if you have any suggestions post a comment to this post or send us an email.
Öredev
Also this week on Thursday 10/11-16 we are going to the developer conference Öredev that is taking place here in Malmö. We are exhibiting the same demo as we did at Maker Faire Berlin so if you are going to the conference expect to see an autonomously flying Crazyflie 2.0 enabled by our Loco positioning system (code and doc for demo published here). We are there the whole day so come by and have a chat :-).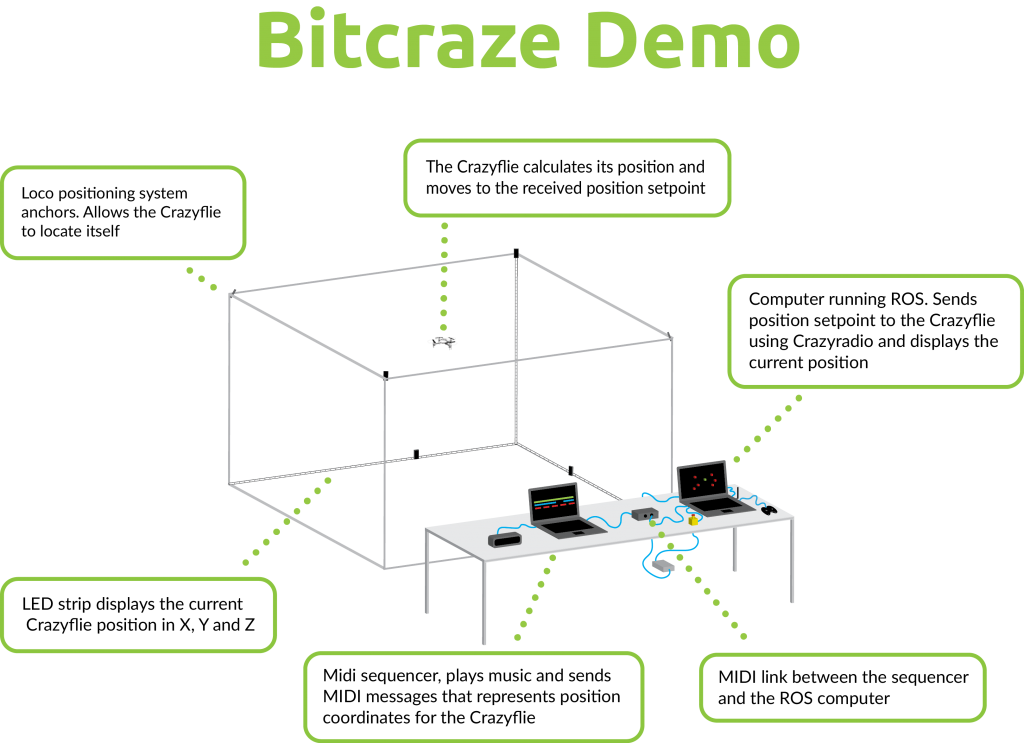 New Crazyflie 2.0 firmware release
We released a maintenance release of the Crazyflie 2.0 firmware last week. The new release improves the stand-by time for the Crazyflie 2.0 and doesn't effect the Crazyflie 1.0. The release can be found here.
Progress on TDoA for Loco positioning
We've started working towards positioning using TDoA and last week we pushed updates to both the Loco positioning node and to the Crazyflie 2.0 firmware. The changes are still largely untested but we'll be continuing the work during this week. We're really excited about the possibilities this brings, virtually unlimited number of Crazyflie 2.0s being positioned at the same time!