This week's guest blogpost is from Florian Goralsky from Bok o Bok about their dance piece with multiple Crazyflies. Enjoy!
Flying bodies across the fields is a contemporary dance piece for four performers and a swarm of drones, exploring the phenomenon of the disappearance of bees and the use of pollinating drones to compensate for this loss. The piece attempts to answer this crucial question in a poetical way: can the machine create life and save us from ecological disaster?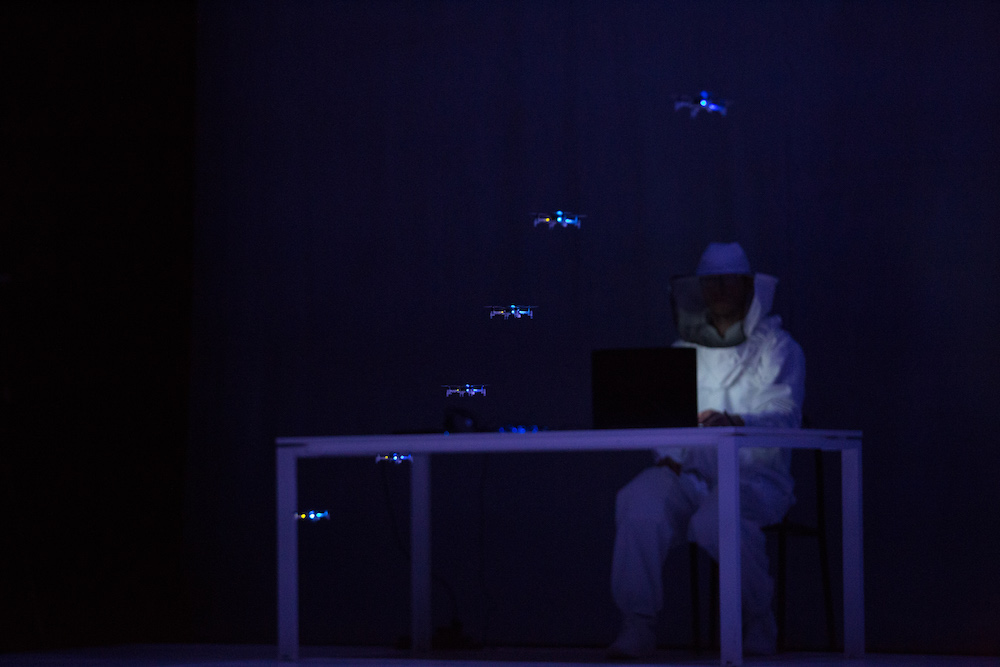 We're super excited to talk about a performance that we've been working on for the past two years in collaboration with Bitcraze. It premiered at the Environmental Forum, Centre Pompidou Paris, in 2021, and we've had the opportunity to showcase it at different venues since then. We are happy to share our thoughts about it!
Choreographic research
Beyond symbolizing current attempts to use drones to pollinate fields, the presence of the Crazyflie drones, supports the back and forth between nature and technology. We integrate a swarm, performing complex choreographies, which refer to the functioning of a beehive, including the famous "bee dance", discovered by Karl von Frisch, which is used to transmit information on the food sources. Far from having a spectacular performance as its only goal, the synchronization of autonomous drones highlights bio-inspired computer techniques, focused on collective intelligence.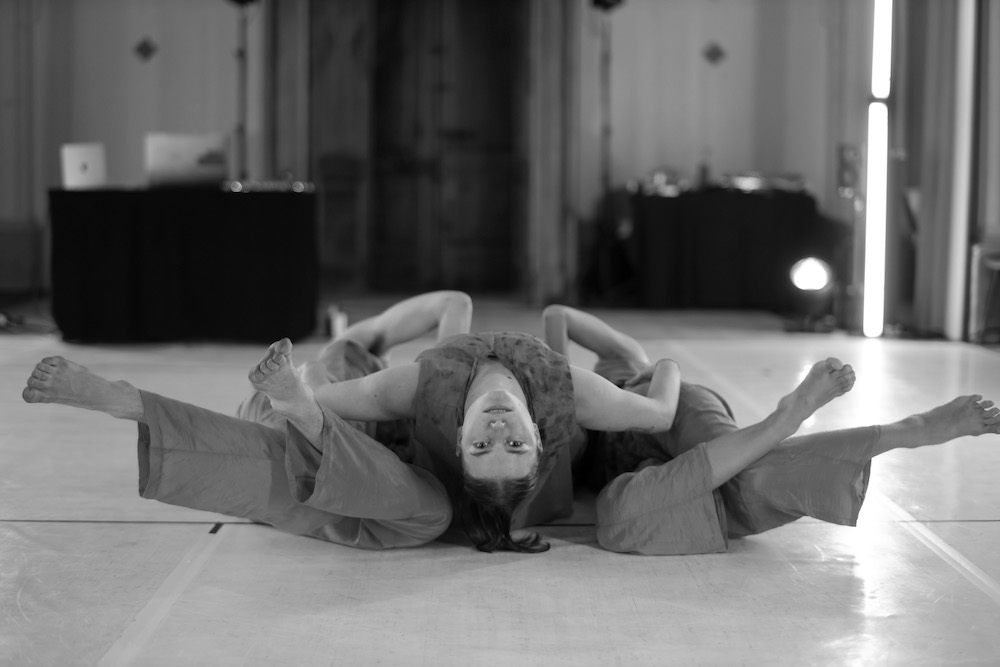 Challenges within a dance performance
Making a dance performance with drones needs a high accuracy and adaptability, both before and during the show. Usually, we only have a few hours, sometimes even a few minutes, to setup the system according to the space. We quickly realized we needed pre-recorded choreographies, and hybrid choreographies where the pilot could have a few degrees of freedom on pre-defined behaviors.
GUI Editor + Python Server
Taking this into account, we developed a web GUI editor, that is able to send choreographies created with any device to a Websocket Python server. The system supports any absolute positioning system (We use the Lighthouse), and then converts all the setpoints and actions to the Crazyflie API HighLevelCommander class. This system allows us to create, update, and test complex choreographies in a few minutes on various devices.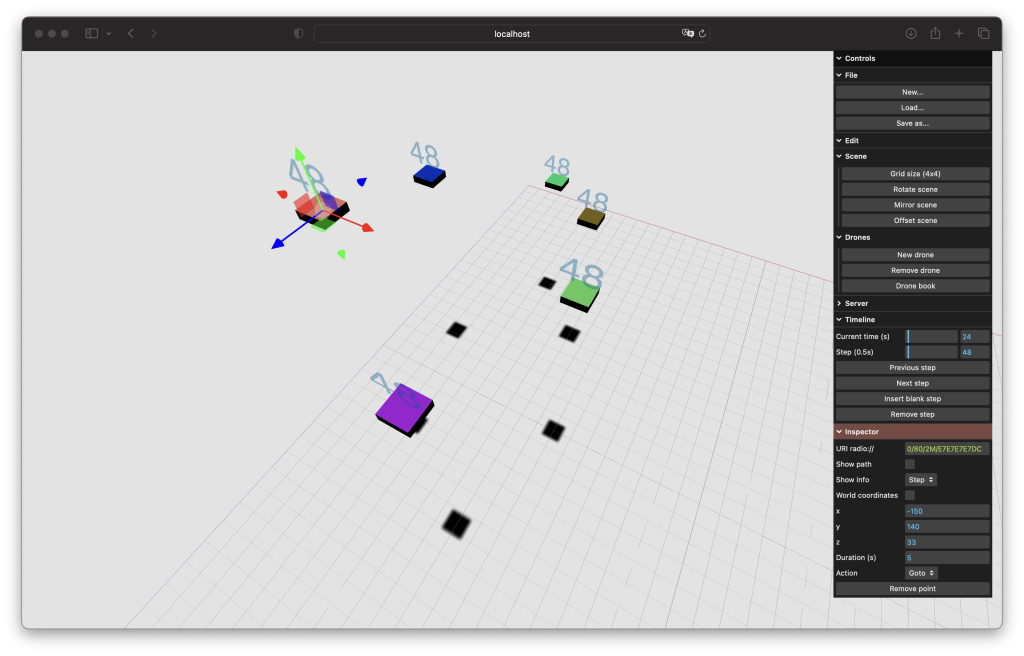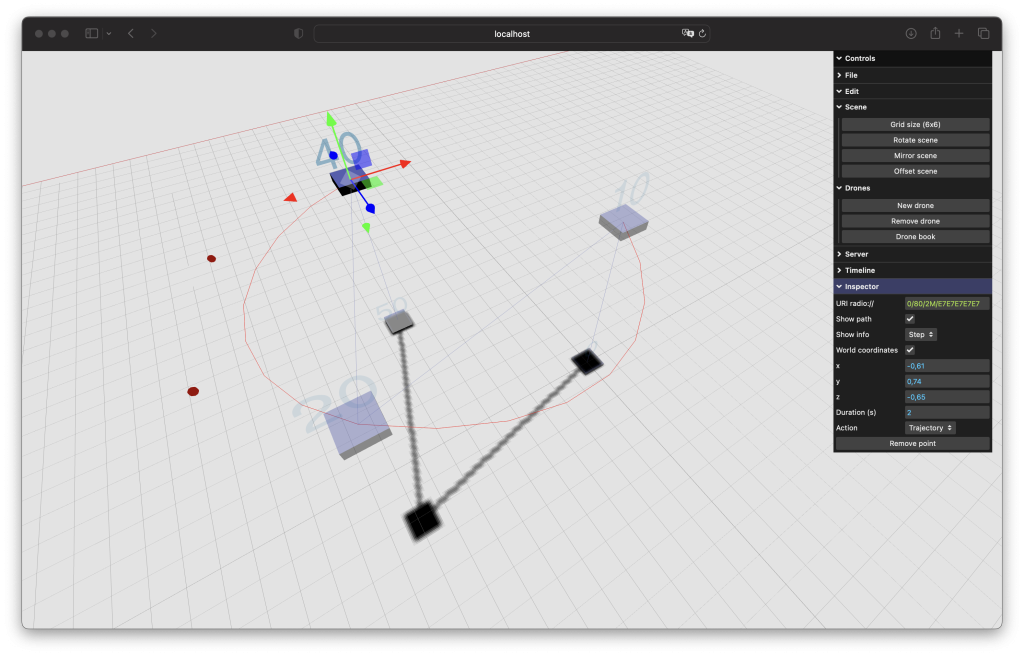 What is next?
We are looking forward to developing more dancers-drones interactions in the future. It will imply, in addition to the Lighthouse system, other sensors, in order to open up new possibilities: realtime path-finding, obstacle avoidance even during a recorded choreography (to allow improvisation), etc.