Due to the IDG/ISZ-500 gyros EOL problem we are removing the  IDG/ISZ-500/BMA145 and going for the MPU-6050 instead. We where pretty certain the gyro part of the MPU-6050 would work but not so sure about the accelerometer.
To minimize the risk we wanted to try it out with our design before pushing the order button. We looked around for small IMUs with this chip and found that the FreeIMU uses the sensors that we are interested in testing. So we bought one and attached to the Crazyflie using the expansion connector. Here's a image of what it looks like: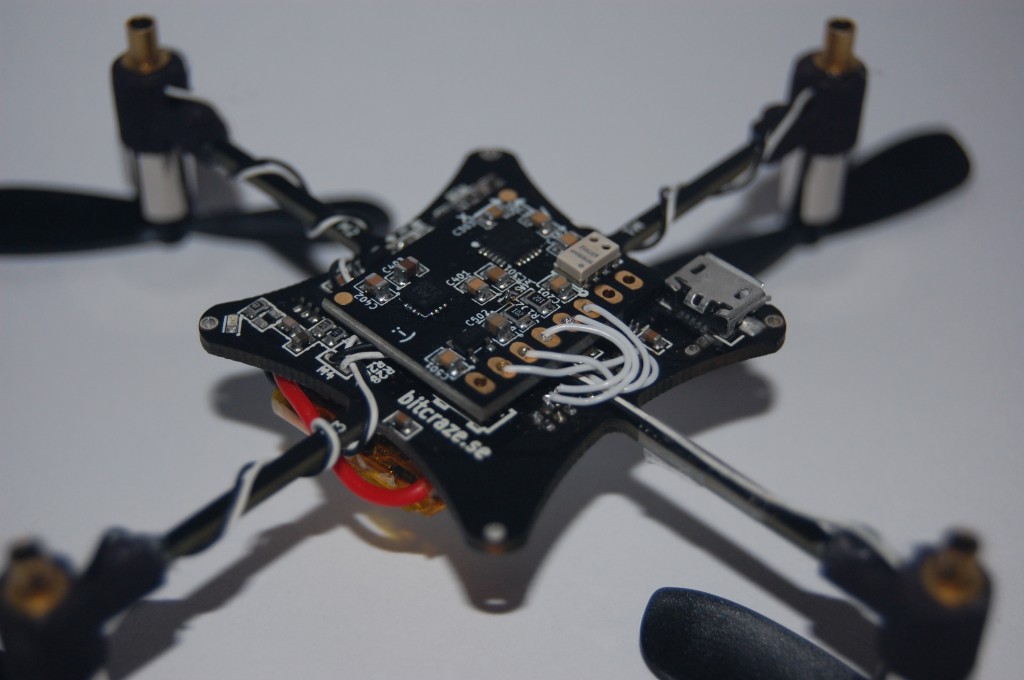 Since we now free up some space by replacing three sensor ICs with one we added a HMC5883L magnetometer and MS5611 pressure sensor which are the most common IMU sensors right now. If they will be mounted or not in the final version depends on cost and possible performance increase. If we don't mount them there is always the possibility to do this yourself. Actually, as of this writing, we just made a virgin flight using the MPU-6050 data from the FreeIMU with good results.