We are still working hard on the Crazyflie code while we are waiting for the new prototypes. We are also working on finalizing the Crazyradio, the radio dongle we are making to communicate with Crazyflie.
In order for us to test the radio hardware performance we brought a RFExplorer: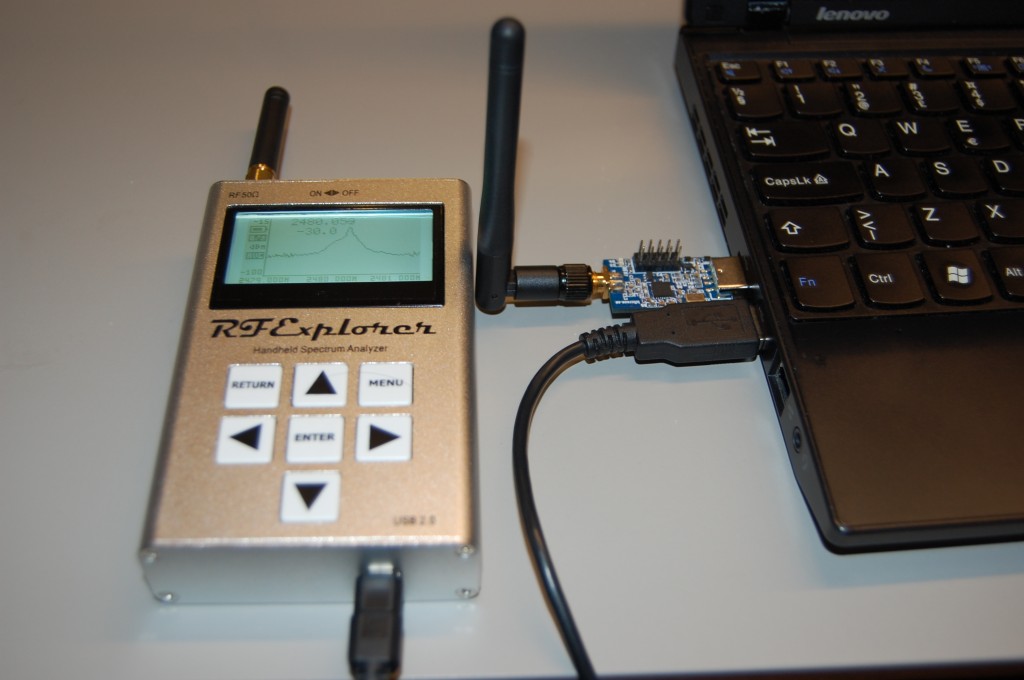 The radio chip (nRF24U1) is put in continuous carrier mode, which makes it emit constantly at a single frequency. Below is a screenshot of the measured frequency and power from the radio dongle: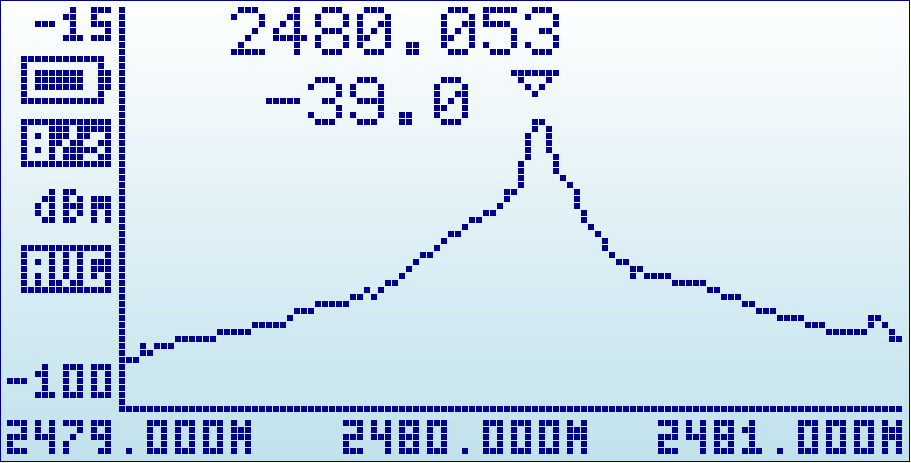 This measurement is not that useful as an absolute value (for one we do not have a RF test chamber) but it will give us the opportunity to compare the next prototype with this one. Our next radio prototype uses smaller SMD component for the RF parts which is supposed to give better performance. We already compared it with another dev board and our radio seems to have similar performance :).