As everyone probably knows by now, one of the new features of the Crazyflie 2.0 is the improved expansion port. It's something that we've been putting a lot of effort in and we're really looking forward to see what you will do with it. However a couple of weeks ago we realized something: We don't have a good name for the expansion boards. Arduino calls them sheilds, the Beaglebone capes, but what should the Crazyflie's boards be called? Up until now we have just been calling them "expansion board", like "LED-ring expansion board".  As far as we know this is the first flying platform that has this type of expansion port, and we think it deserves a cool name. Don't you? We have been trying to come up with something ourselves and our current best idea is "deck", as in the different levels on an airplane. But we're a bit stuck there, we haven't come up with something else and we think there must be a better name then "deck".
So we thought that we would turn to our readers and community for help. In order to find a name to call our expansion boards we thought we would organize a little competition this and next week. For this week we would love to get some ideas in the comments for naming and then next week we will do a poll to vote for a winning contribution. To sweeten the deal we thought that we would  throw in a Crazyflie 2.0 developer edition (which includes debug-adapter, proto- and breakout board and a Crazyradio PA) to the first comment that holds the winning contribution. But before everyone beings posting ideas, here's a few rules:
Only one idea per comment, if you have more then post more comments. By posting an idea of the name you give us the right to use it, otherwise there wouldn't be much point in posting it ;-)
Our WordPress is set-up for reviewing posts before they are accepted, but once you are accepted as poster you can freely post. This means that some comments will appear directly and some won't. But to judge whoever is first we will use the timestamp of the comment.
The best ideas will be collected in a poll next week. Then everyone will get a chance to vote for the name they think is best during the week and then a winner is selected
The winner of the poll is the one with the highest number of votes and this user will receive a Crazyflie 2.0 developer edition. But even if everyone likes the name we still reserve the right to use something else, but you will still get the price :-)
So start brainstorming and get the chance to be the inventor of the Crazyflie expansion boards name! Also the winner of a Crazyflie 2.0.. :-)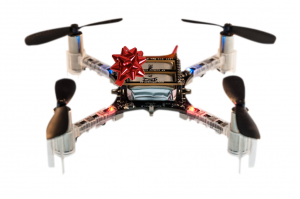 At the moment we are just overloaded with work and we haven't had time to be so active in the forum lately. We feel really bad about this and hope things will change as soon as the Crazyflie 2.0 is starting to ship. Until then we hope our community can step in and help us out, it would mean a lot to us. We have already got a lot of help from Chad, thanks a lot for that Chad and others! For urgent matters you can still reach us at our contact address found in the about page.
Oh, one last thing. The manufacturing of the first batch of Crazyflie 2.0 it's still on track and no delays to report. When we have any updates on a final estimated shipping date we will let you know.