Crazyflie 2.0 already has two mobile clients, one for Android maintained by Fred and the iPhone client. Now we officially have a new one on development: the Windows client.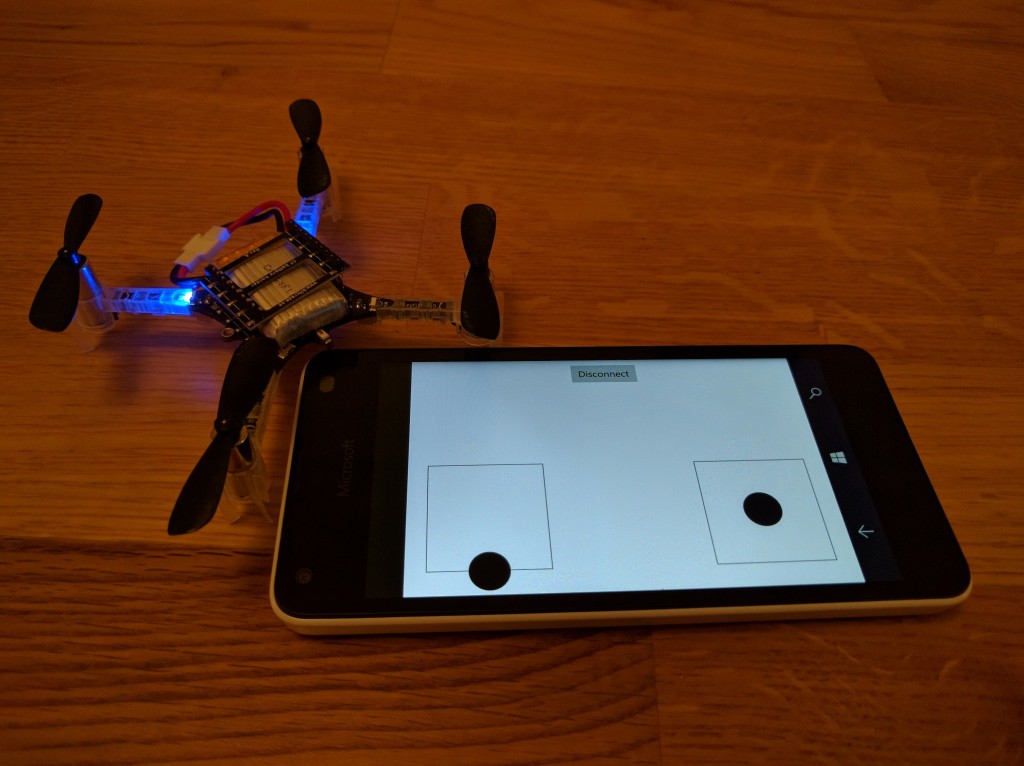 Theseankelly, from the community, has started a Windows client for Crazyflie 2.0. It connects Crazyflie using bluetooth low energy and works both on phone and on PC running windows. Last week, he transferred the source code repos in the Bitcraze github so that it can have more visibility. We plan to eventually released it in the Windows store, but first it needs to have a little bit more features :-). To this end we have created a milestone on GitHub and have filled a couple of tasks. The plan is to get to a minimum set of functionalities. That for, we will focus on phone support first but if you are interested in PC support do not hesitate to say so and push tickets for it (gamepad support and configuration is the first thing I can think about for desktop support).
Last week Fred released a new version of the Android client. The outstanding new feature is a support of the LED and Buzzer decks when using Crazyradio! It means that you can now change the light effects and play sounds on the Crazyflie from the phone. This is even better because it means that the Android client code is now able to access the param subsystem and soon the log subsystem: this will allow for much more interactions in the future (like access to advanced Crazyflie settings and supporting more decks). The support of decks using BLE and more are on going so stay tuned and if you have any functionality request please head to the GitHub ticket tracker.