We are excited to announce that we have just started the production of the first boards for the Loco Positioning system!
Since this is the first batch of a complex new product, we thought we should be there in person. This time, Tobias and Kristoffer went to visit Seeedstudio, our product manufacturer. It is always very nice to meet them in person and to visit the factory.
Also visiting the factory is always an opportunity to discover a new fashion style!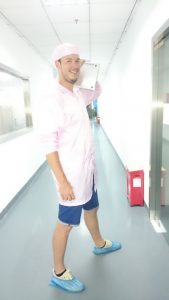 The first boards to be produced are the Loco Nodes: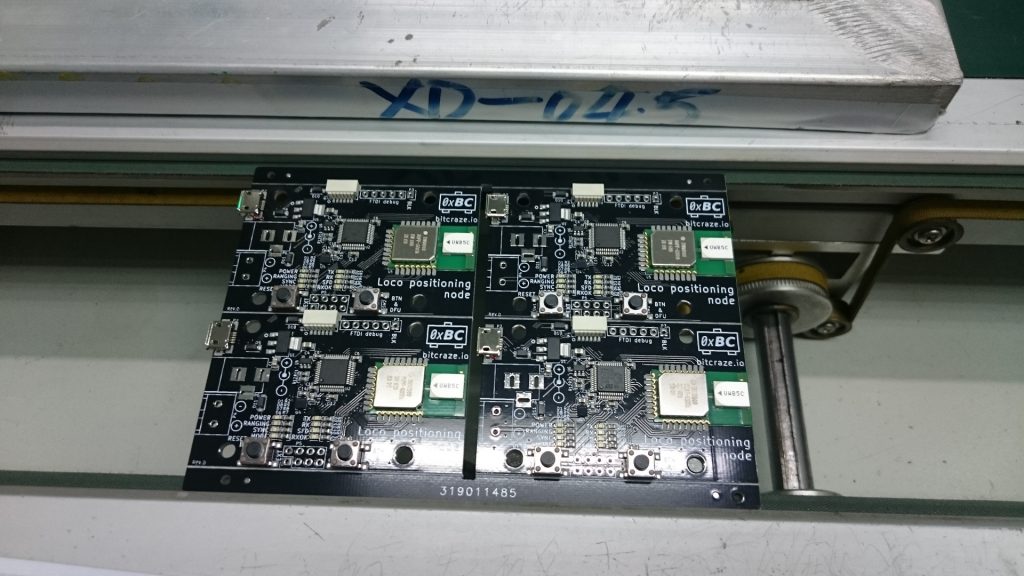 After a minor problem: we specified the LEDs to be mounted reversed, quickly found and fixed for this first batch by the Seeedstudios engineers, the production of the nodes is looking good and the first 8 pieces are flawless!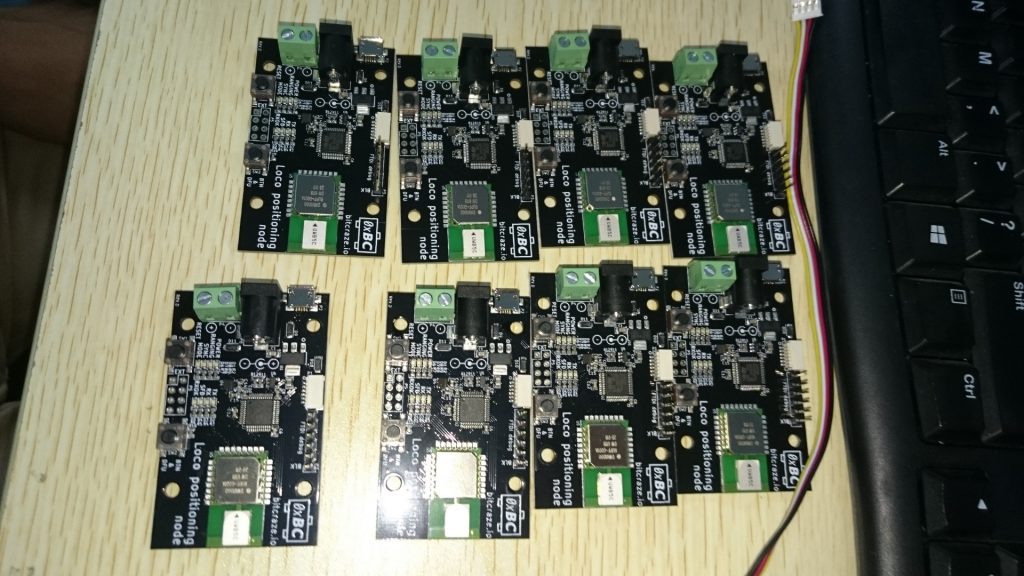 To go with the nodes, we need to have the Loco decks. Like for the other decks we have implemented the test rig based on a Crazyflie 2.0 programmed with special flags for the test. We found some issues with the rig software but it has been quickly sorted out. So the launch of the deck production, tomorrow Tuesday, should be without any hick-ups. This is what a deck test rig looks like (note the Crazyflie 2.0 being attached on the bottom):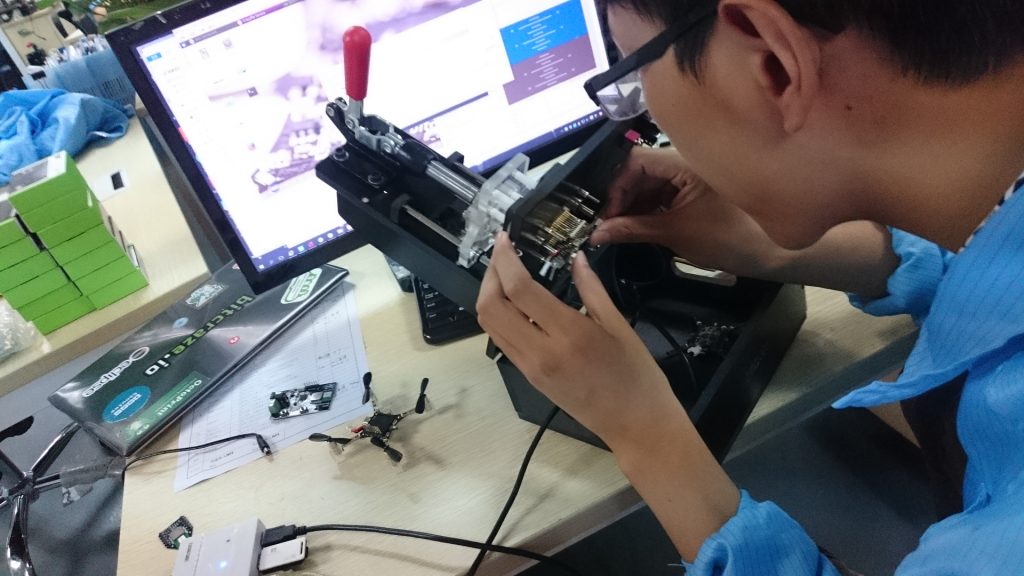 In other news we're welcoming Aman in the Bitcraze team for the summer. Aman is flying straight from Kiruna at the very north of Sweden (before that from Germany and even before from his university in the US). He will be looking at improving control and stability of the Crazyflie. The fist step today was to learn how to fly it manually :-).