The Crazyflie, the original one, usually called Crazyflie 1 to avoid confusion, was the first commercially available open source nano quadcopter back in 2013. After getting feedback on the platform and having a lot of ideas of things that could be improved, we developed the Crazyflie 2.0 during 2014 and released the same fall. We decided we wanted to keep full backward compatibility with Crazyflie 1, both in the firmware project and in the different clients and support libraries even though we now had more processing power and RAM.
But during the last year we've almost exclusively been adding functionality that is Crazyflie 2.0 specific, while still trying to stay inside the constraints of the Crazyflie 1. We've also seen a decline in the discussions and interest of the Crazyflie 1. So this week when we once again broke the build because we run out of RAM in the Crazyflie 1, we decided to remove the Crazyflie 1 support from the Crazyflie firmware project. It's of course with a heavy heart we do this, but we feel that in order for the Crazyflie 2.0 to move forward it's a must. The last release that's compatible with the Crazyflie 1 is 2017.6.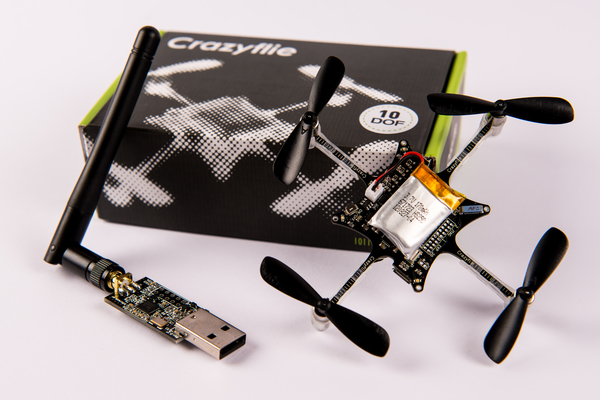 But if you're still using the Crazyflie 1, don't worry we're not completely dropping it, we will continue to carry spare parts and if anyone wants to continue firmware development we will be happy to assist. If anyone is motivated, the code can be branched from the last release and we could make a new repository to host the Crazyflie 1 code.