We've been seeing an increase in the demand for a "programmable drone", where users can easily give simple commands though scripting and the Crazyflie 2.0 following them. In order for this to work well you need a closed-loop control, i.e you need a reference system to see how you're moving. Previously this was only possible using external camera systems or bulky on-board cameras. But a while ago we released the Flow deck which solves this problem. Thanks to the mouse-like sensor the deck contains it enables the Crazyflie 2.0 to see how it's moving along the floor. Suddenly it's possible to give commands like "move 1 m forward" or "fly in a clock wise circle with the radius of 1 m".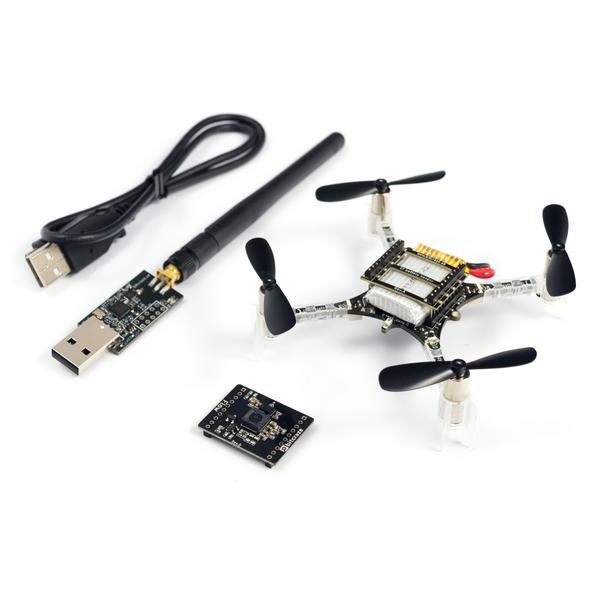 To make it easier for users to pick out the parts needed we've put together a discounted STEM drone bundle. It contains all the parts needed for scripting the flight. If you have a gamed-pad or a Bluetooth LE enabled phone you can of course fly it manually as well :-)
To quickly get up and running, we have written a getting started guide. There is also a great hackster project, Beginner's Guide to Autonomous Quadcopters by community member Chathuranga Liyanage, containing more details.