We have been lucky get the opportunity to use a motion capture system from Qualisys in our flight lab. The Qualisys system is a camera based system that is using IR-cameras to track objects with sub-millimeter precision! The cameras are designed to measure the position and track small reflective marker balls that are fixed to the object to be tracked with high accuracy. By using multiple cameras shooting from different angles it is possible for the system to calculate the 3D position of a marker in space. By mounting multiple markers on an object the system can also identify the object as well as its orientation in space. Very cool!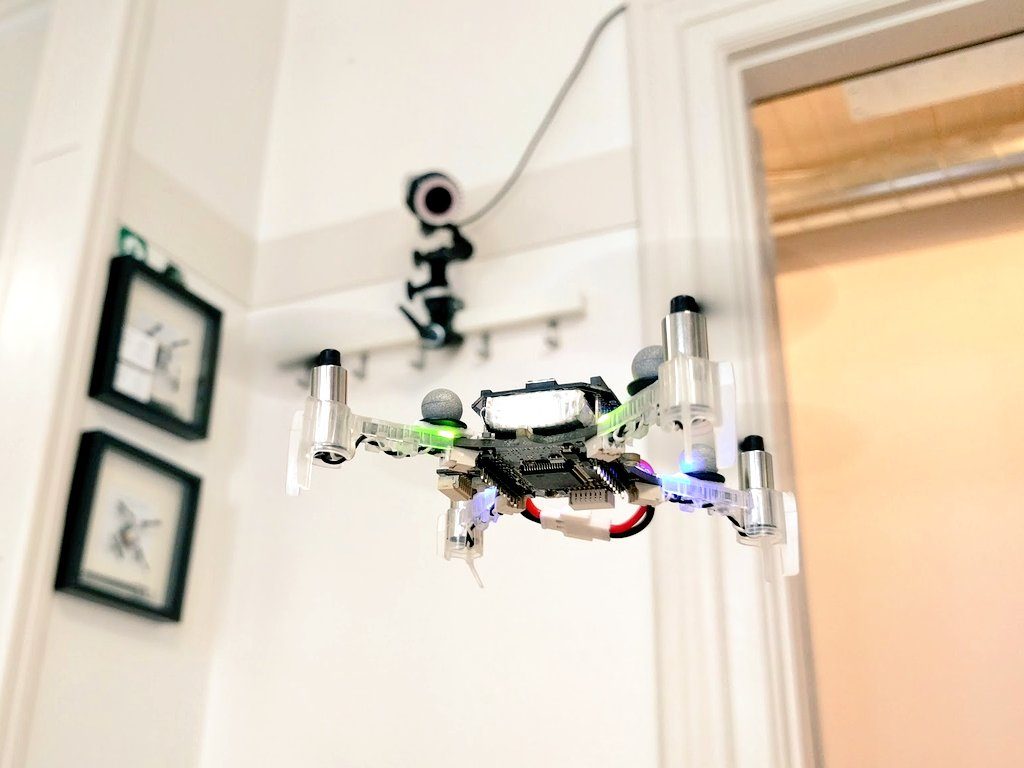 We have started to look at how to add support in our ecosystem for the Qualisys system as well as other "external" positioning systems, external in this context is systems that calculate the position outside the Crazyflie. There is already great support for external positioning in the CrazySwarm project by the USC-ACTLab, but we are now looking at light weight support in the python client. We are not sure what we will add but ideas are on the lines of viewing an external position in the client, feed an external position into the Crazyflie for autonomous flight and maybe a simple trajectory sequencer.
MoCap Deck
We have also started to design a MoCap Deck to make it easy to mount reflective markers on the Crazyflie. Our design goals include:
* light weight
* easy to use
* support for multiple configurations to enable identification of individuals
* the possibility to add a button for human interaction
Any feedback on the MoCap Deck and ideas for functionality to add to the client is welcome! Please add a comment to this blog post or send us an email.
We will write more about the Qualisys system later on, stay tuned!