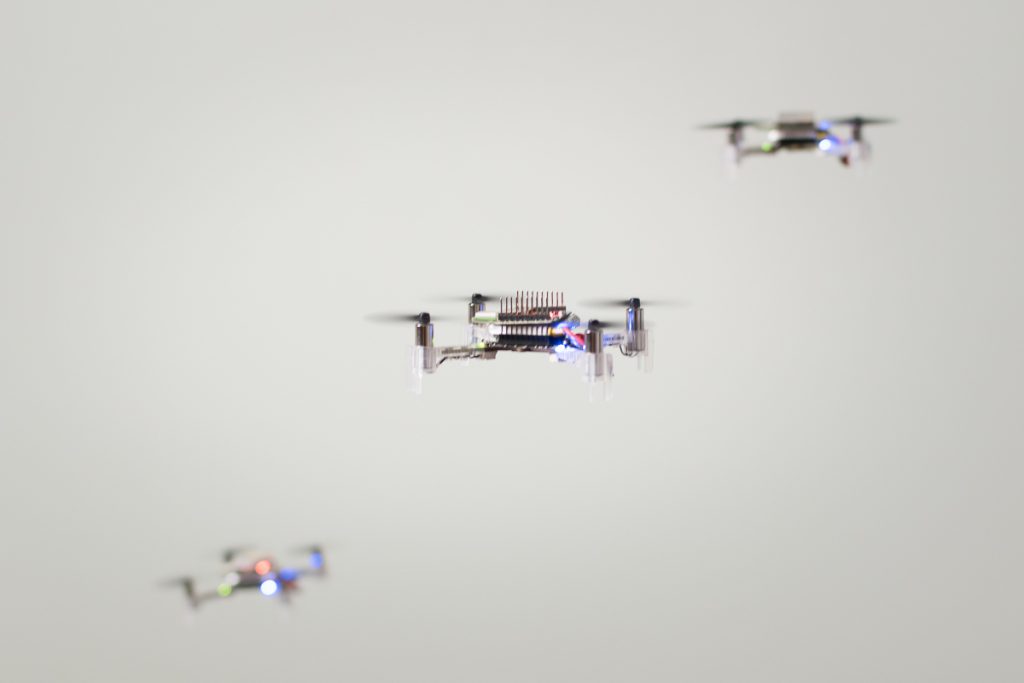 We have been writing a couple of times already about the new TDoA2 algorithm for the Loco Positioning System. A TDoA mode has been experimental from the day we released the LPS but we are now proud to announce that TDoA is an official positioning mode for the Loco Positioning System and the Crazyflie.
Practically it means that the Loco Positioning System now has an officially supported mode to locate and fly a swarm of Crazyflie 2.0.
We have worked these last weeks at updating documentation, the "Getting started" tutorial and releasing all the affected firmware and software. One of our goals was to make the new TDoA mode as seamless and as easy as possible to work with, this meant having everything working without having to recompile the Crazyflie or any other part of the system. The Crazyflie is now detecting the LPS mode automatically and it is possible to configure the anchors position and ranging mode remotely from the within Crazyflie client LPS tab.
What we have just released is:
If you have 8 anchors and want to convert your local positioning system to TDoA, this can be done very easily by following the new version of the getting started with loco positioning system guide.
If you want more information about the different positioning modes, we have also updated the system description.