A lot of awesome things have been going on at Bitcraze during the last couple of months (like TDoA3, Swarm shows and a new front page), but on the logistics side we've been struggling. Like we wrote a couple of weeks ago we've been having huge issues with out 3rd party warehouse supplier. Unfortunately the issues have continued and we've been working hard on patching things together to get orders to our customers as soon as possible, but it's not a sustainable situation and some of our customers have unfortunately had to wait too long for their orders to arrive.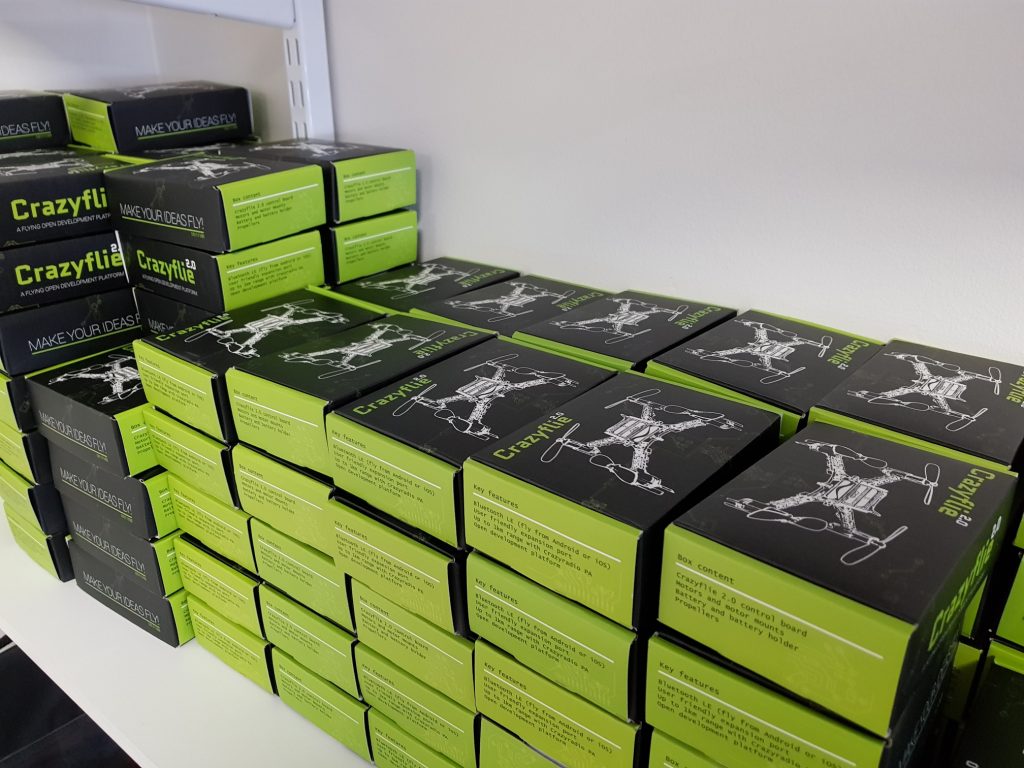 So a couple of weeks ago we took the decision to move handling of the E-store from the 3rd party in Hong Kong to our office in Sweden. This will initially mean more work for us, but we feel that it's something we need to do in order to keep the level of service we want to give our customers. So for the time being orders will be shipped from our office in Sweden.
So what does this mean in practice? Except for things hopefully working much more smoothly there won't be any noticeable change for non-EU customers. However for EU customers there's a big improvement: previously our EU customers had to import the products into the EU where the orders where subject to VAT and import duties. With the E-store moved to Sweden these orders are now subject to Swedish VAT (25%) directly on the order and customers will not have to import the goods so no additional VAT or duties are added upon receiving the order. Since this makes things easier and faster for our EU customers we're really happy about this. Note that for customers with valid EU VAT numbers the VAT can be deducted directly in the E-store, you can either enter your VAT number directly in the cart or in your account if you have created one.
We're doing our best to sort out the new situation and if there's any issues along the way please let us know so we can work on fixing them.