Last week we received the visit of Wolfgang from USC, he is the creator of the Crazyswarm project. It was great to have him here at the office. One of the subject of discussion was to prepare a demo for iROS 2018 on October 1-5 2018 in Madrid.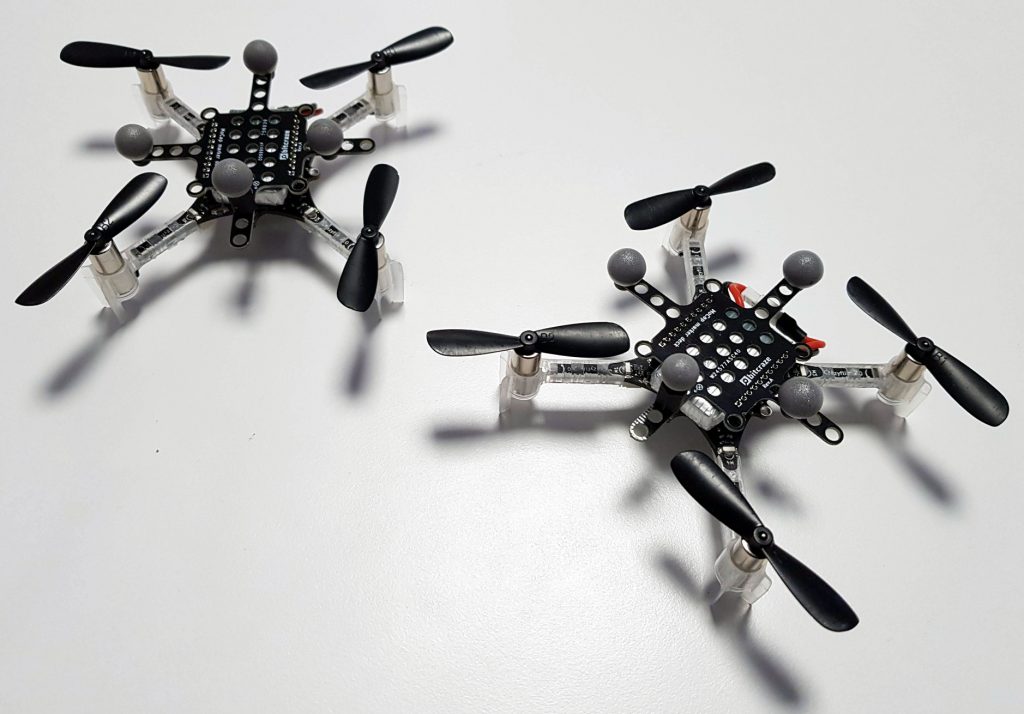 We will be in booth 91, if you are attending iROS 2018 feel free to pass-by and say hello. We are planning a couple of demos:
Crazyswarm with at least 6 Crazyflies flying in a Qualisys mocap system.
Running a fully autonomous Crazyflie with the Loco Positioning System.
Hopefully, some demo of autonomous flight using the lighthouse positioning. This is still not fully working but I have at least 2 full months to get something flying :-).
If you would like to see us demo anything more/else tell us in the comments and we will see if we can setup something.
We used Wolfgang's visit to finalise the Qualisys support for Crazyswarm. It is now pushed and documented, this means that if you have a Qualisys system and a couple of Crazyflies you can now fly them autonomously using the Crazyswarm framework. It also means that we now have Crazyswarm up and running flawlessly at the office, it will help us testing related pull-request and supporting advanced functionality like the high-level-commander in the Crazyflie python lib.
As a side note, Bitcraze is spread very thin these weeks since most of us are in vacation (I am basically alone). We usually miss one Monday post per year, it was last week and the Wolfgang visit is my excuse :-). Sorry in advance if there is any delay to answer mail, forum or other requests. From next week, the rest of the team will slowly start to come back.