We are happy to announce that the Roadrunner soon will be available in our store. The Roadrunner is an Ultra Wide Band (UWB) tag that can be used to acquire the position of any robot or object in a Loco Positioning System, which makes the LPS work with more than the Crazyflie.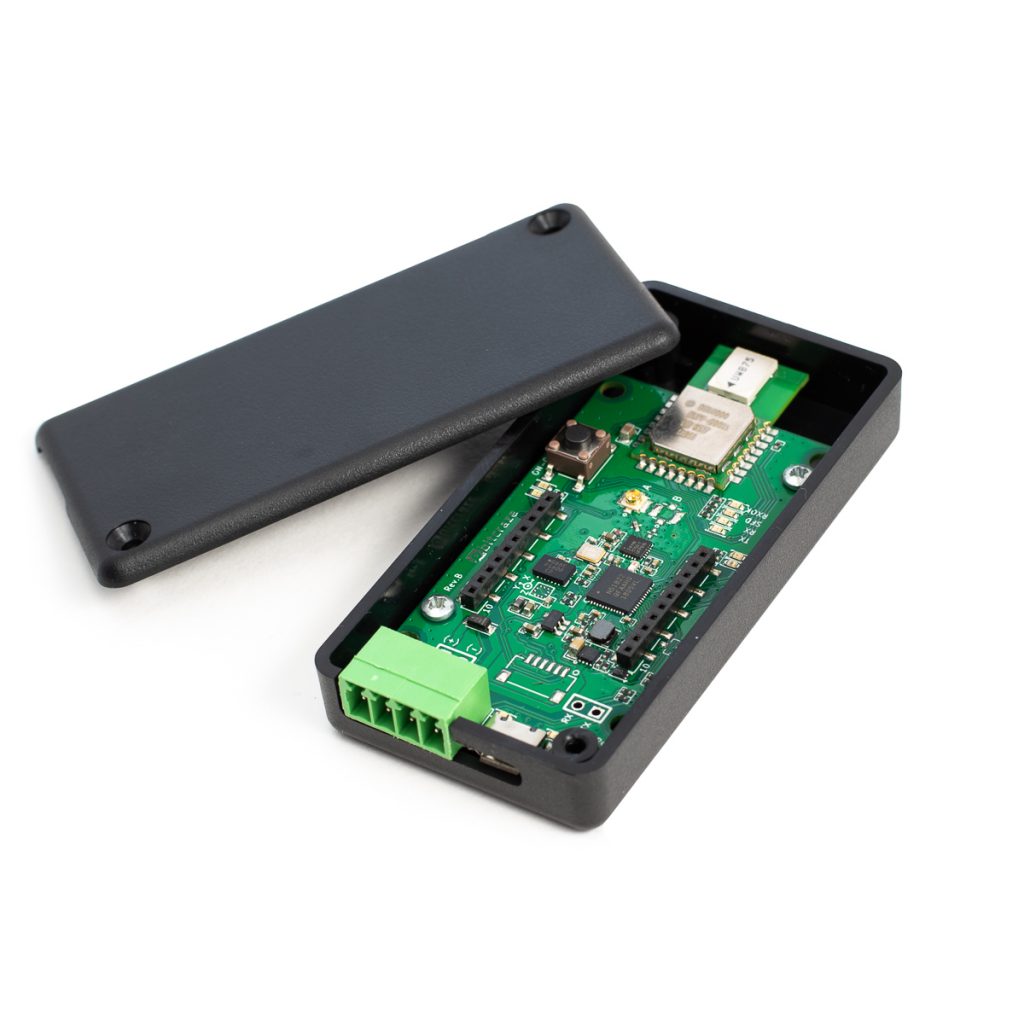 The Roadrunner started out as a joint project with a customer that wanted to track go-karts on a track, but we think it should be equally useful for tracking any robot or vehicle indoors. It is essentially a Crazyflie 2.1 with an integrated LPS deck, but stripped of all quadcopter stuff, all in a nice package. It can be interfaced through the Crazyradio and USB, but also through a UART if needed. It can be powered with anything between 4 – 17V. Since it is based on the Crazyflie 2.1 platform, all tools, libraries and clients are compatible. It also has the same expansion port which makes it compatible with existing decks and can be extended with custom hardware.
You might be curious about the name we choose? We usually name internal projects after birds and what could be a better name for tracking a car than the Roadrunner? We liked the name and decided to stick to it when releasing it as a product.
We release the Roadrunner as an Early access product since we are a bit uncertain of how it will be used. We hope to get feedback from anyone using it and improve the design if needed.
This is also the first product to be released based on our new platform concept. We will release a number of new hardware designs in the near future and the platform concept is intended to simplify managing and building firmware binaries for the different hardware configurations.

On a side note, Arnaud from Bitcraze and Fred, the maintainer of the Crazyflie android client, will be visiting FOSDEM 2019 in Brussels at the end of the month. If you want to meet us there just ping us in the comment, by mail, on twitter or on the forum.