Summer is here and temperatures are rising. Since many of us will be on holidays, we will focus this quarter on a special summer clean up! See here what we are working on: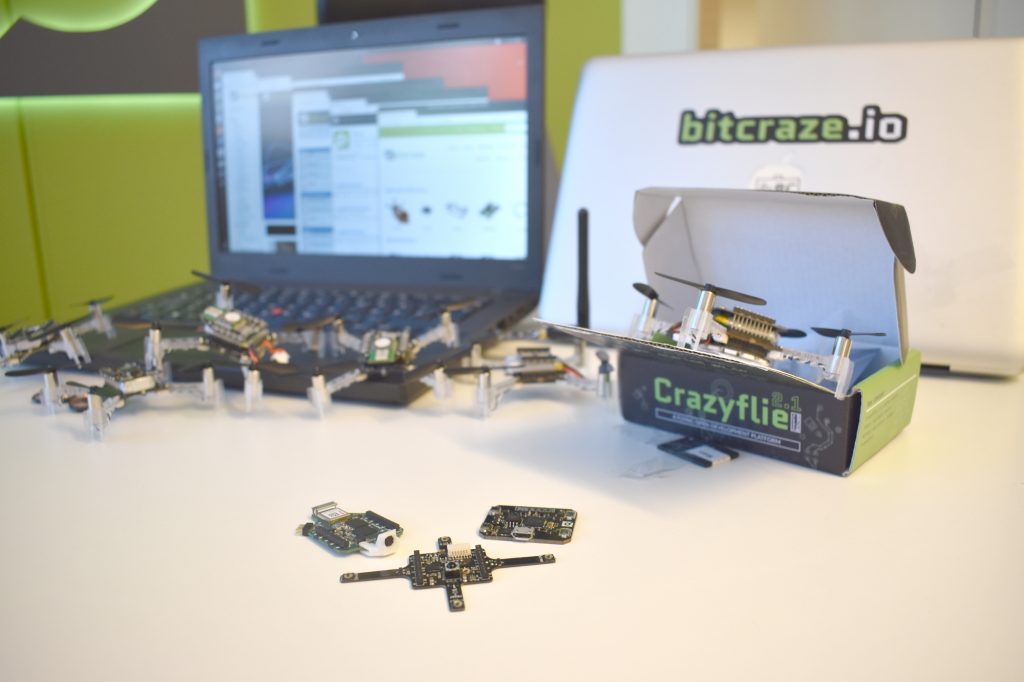 Fixing issues: This time we are aiming to close many of the issue tickets in our Github repositories, so that after the summer everything will run much more smoothly (we hope!). Definitely our test rig will come in very hand to sniff out more issues in terms of radio communication as well. You can help as well! Everybody who is using and developing on with the STM-firmware, NRF-firmware or python library, or anything else and is noticing issues, please make a ticket in that same Github repository (if you are familiar with the code) or post about it on our forum (if you do not know exactly what is going on). Together we can make the code better.
Lighthouse calibration: In March we released our lighthouse deck for positioning with the HTC Vive base stations. We did feel that the setup process could be improved further, since currently, the Crazyflies' firmware must contain hardcoded information of the Steam VR's base station position. We will try to apply the factory calibration direct from the Base stations itself. This will enable us to do 2 additional things: (1) The Crazyflie with the LH deck itself could be used to setup the Lighthouse system, so that SteamVR would not be necessary anymore. (2) Only 1 base station is needed for positioning instead of 2, which will improve the robustness in case of loss of visual-line-of-sight of one base station.
Documentation: We try to provide all the possible information for everybody to be able do anything they want with their Crazyflie. But with high flexibility comes great responsibility…. for proper documentation! We are planning to restructure all of our media outlets and try to improve the flow and level of detail for our users. We hope to make it easier for beginning developers to get started and more advanced developers to gain better understanding of the system in order to implement their own awesome ideas. So our very first step is to restructure and clean up the Bitcraze wiki and see where we can add more content.
Products: We have a lot of products coming out in the 2nd half of the year

AI Deck: We are working hard to get the AI deck all ready for production and we are estimating that they will be available for early access in late autumn. Keep a look out on our forum for regular updates on the progress!
Lighthouse breakout board: We made our first working prototype of the lighthouse breakout board, which should make it easier for the lighthouse positioning system to also work on other platforms than the Crazyflie.
Active Marker Deck: We are very much on on track with the Qualisys active marker deck! It should be available in the Autumn.
Crazyflie Bolt: This has been send off to production for the early access version, which should be available in the Autumn!