This week we are exhibiting at IROS in Macau. We are running our fully autonomous demo based on the Lighthouse positioning technology and charging pads. We also have brought some prototypes to show, for instance the Crazyflie Bolt, the AI deck and the Active marker deck. You can read more about the demo at the IROS 2019 page.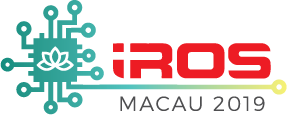 We'd love to hear what you are working on, discuss issues, possibilities or new products. If you are at IROS, drop by our booth (B34) and say hi!
Lighthouse yaw
We have not only prepared for IROS, we have also been working on improving the lighthouse positioning system. Recently we added a (slightly hackish) solution for updating the yaw with data from the Lighthouse deck. This means that it is not necessary to start the Crazyflie facing the positive X direction when using the Lighthouse deck. The Crazyflie will understand its heading and act accordingly.
Two Crazyflies facing a random direction, take off and rotate to yaw=0.
We are also working on integrating the Lighthouse deck in a better way in the kalman filter. If everything goes according to plan, it will enable a Crazyflie to fly with only one base station, and be more robust when using two base stations.