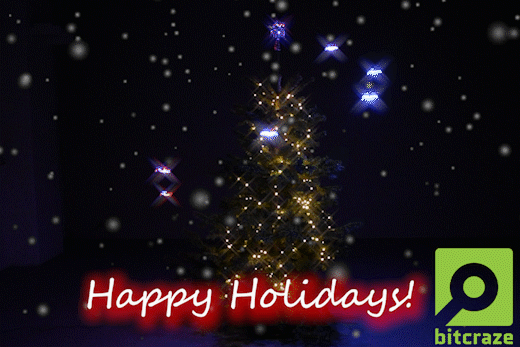 Happy holidays to all our users, community members and friends! We are happy to announce our 2019 Christmas video which we have made in collaboration with Ben Kuper! It is starring 7 Crazyflies, the lighthouse positioning system, our office Christmas tree and a whole lot of holiday spirit, so go ahead and take a look!
Here are some words from Ben how it was to work on this year's Christmas video at our office:
Coming to Bitcraze's HQ and working with them has been once more a wonderful experience, technically and humanly ! The main goal of this session was to test and implement the new lighthouse tracking system in the tool suite I'm creating, and it was an amazing surprise to witness for real the uncanny stability of the drones when they're on lighthouse tracking !
Of course, my first reaction was to push the limit and see what can be done with this new power, this is why I created this choreography : to see what can be done in a limited amount of time (1 and a half day to create the full choreography, the official video shows the first part only), and trying to go at the limit of the current possibilities. As the team was working on occlusion recovery, we decided to have the drone fly around the tree as a fun test, and it works !
In the new year we will have a followup blog-post going into detail on how exactly we made this video. Until then, happy holidays and have an awesome new year!