Who knew propellers would be that hard? Already from the very beginning with the Crazyflie 1.0, we had problems with very unbalanced propellers resulting in reduced flight performance. The fix at that time was to manually test and sort out the bad propellers. This worked well until the manufacturer's injection mould got too worn down and we had to reject a lot of propellers. The manufacturer didn't want to continue selling us the propellers unless we accepted them all. The hunt for a new manufacturer begun and after trying several, we finally, just in time for the Crazyflie 2.1, found one that could deliver well balanced propellers.
That could have been the end of a happy story but recently we found out that the new propellers tend to break too easily. The root cause seems to be that the center hole is too tight, causing tension in the plastic which makes it more fragile and prone to break.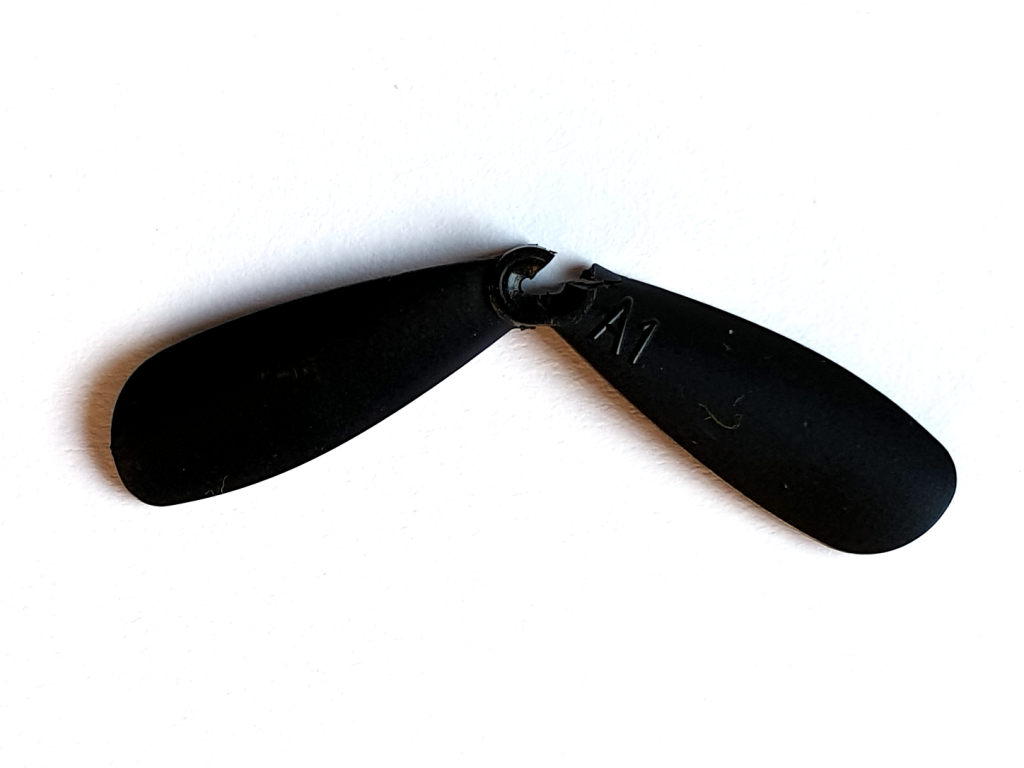 We don't fully understand when this started but it looks like it was not that frequent in the beginning when the Crazyflie 2.1 was released and that it has increased from the batch manufactured in the end of July 2019. We don't have data on how many propellers are bad but our estimation is around 20-40% and it is booth CW and CCW propellers. It also includes the spare part bundles manufactured in the second half of 2019.
Currently out main focus is to fix this propeller manufacturing issue. As soon as we have done so, we will lunch some form of replacement propeller program so that those of you that have gotten many bad propellers can get new ones for free. We don't have any time estimate right now, and due to the world covid-19 crisis we have a feeling it can take a while. We are very sorry about this!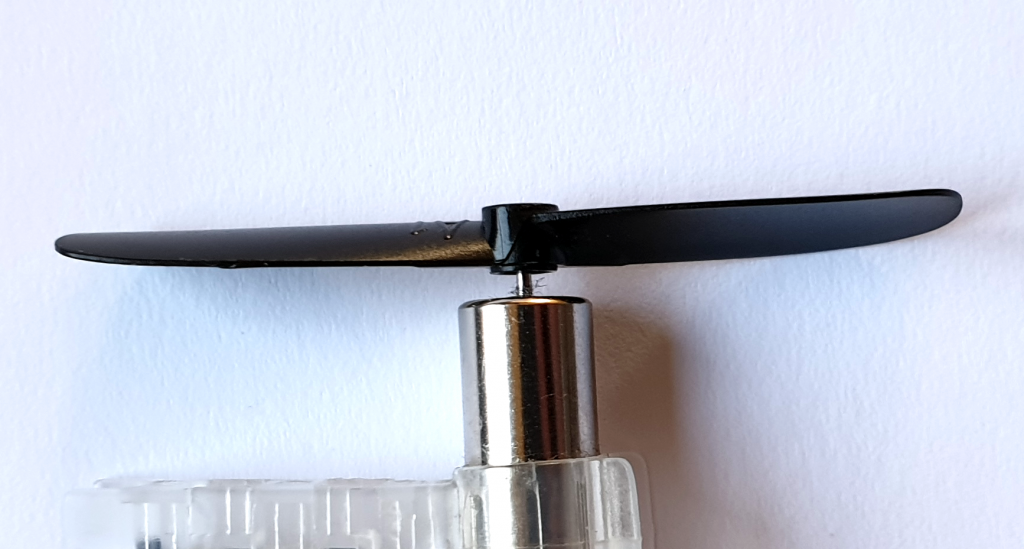 Workaround
There is an easy, but not ideal, workaround for this and that is to not push the propeller all the way down on the shaft. Instead stop when force is getting high and it holds the propeller in place. This will prevent the tension in the propeller to become big enough to break.
For those that have ordered after the 16th of March we have fixed the propellers by drilling the center hole slightly larger. This solves the problem for those units until we have fixed the root cause at the manufacturer.