We have mentioned the Active Marker deck in an earlier blog post, and are now happy to announce that it has been released and is available in our store.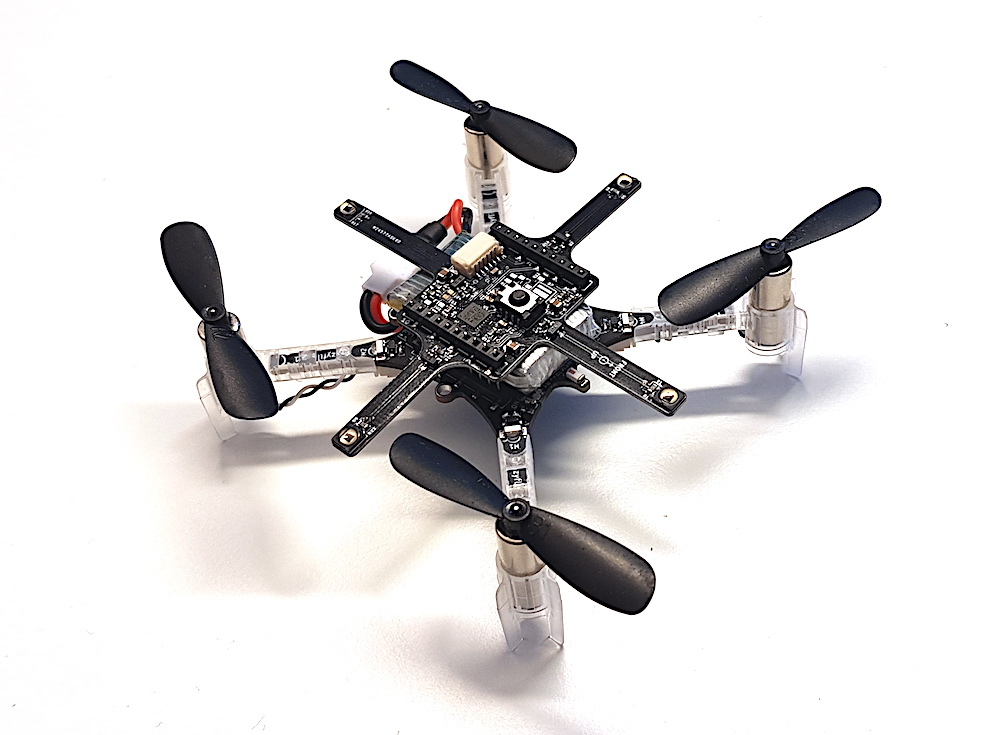 By changing the passive, reflective markers to active, IR-LEDs, it is possible to improve the detection of markers in the cameras. There are two main reasons: the area of the marker is smaller and easier to separate from other markers close by, and the LEDs are emitting light and can be detected further away.
The deck has been developed in collaboration with Qualisys and together with the QTM system, it utilizes their Active Marker technology. An ID is assigned to each marker, and since the identity of each marker can be detected by the MoCap system, it is possible to estimate the full body pose of the Crazyflie without unique marker positions or known starting positions. IDs are easily assigned using the parameter sub system of the Crazyflie.
Even though the deck mainly is intended to be used with Qualisys MoCap systems, the LED markers can also be configured to be on or off which we hope might be useful in other applications as well.