Hi, fellow Crayzflie'ers! I am Wolfgang Hönig and I am a visiting researcher at Bitcraze until early April. I am excited to be part of the team and will be working on making the Crazyflie (and its ecosystem) even more accessible, more robust, and versatile for other researchers and users.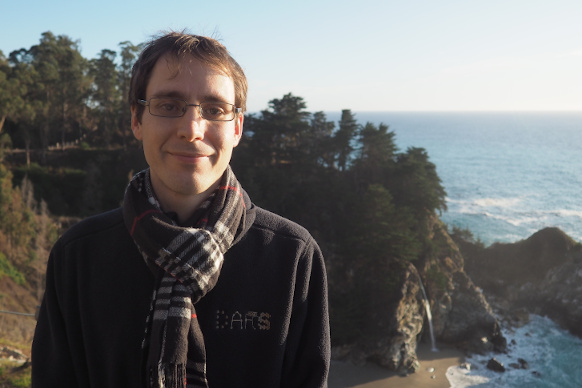 I started working with the Crazyflie (1) back in 2014 as preparation for grad school. It was the only affordable, small, and open-source robot that I could find and helped me a lot to gain practical knowledge for controls, state estimation, and realtime systems. Now, 7 years later, it is still an exceptional product for the same reasons. During my PhD at the ACT Lab at the University of Southern California, I developed crazyflie_cpp, crazyflie_ros and, together with James A. Preiss, the Crazyswarm. The Crazyswarm in particular has helped me (& many other researchers) to validate robotics research (I worked mostly on multi-robot motion planning). After my PhD, I joined ARCL at Caltech as a postdoctoral researcher, where we used the Crazyflies for research in novel techniques that combine machine learning, motion planning, and controls (see GLAS and Neural-Swarm). Starting May 2021, I'll be leading my own research group at TU Berlin.
At Bitcraze, I am looking forward to a close collaboration with the team. So far, we are planning to improve the low-level communication over the radio (joint work with Arnaud) and data collection and improvements to the state estimator by using the unique flight arena that has a motion capture, Lighthouse, and Loco Positioning system (joint work with Kimberly). If you are a researcher and have any other ideas, feel free to reach out via email or a comment!