This week, we welcome Airi Lampinen from Stockholm University, to talk about the Crazyflie competition she's organizing in Stockholm.
Welcome to our one-of-a-kind hackathon with Bitcraze's Crazyflie in Stockholm, Sweden, on June 15-17, 2022! If you are curious about how technology and humans may play together, enthusiastic about the Crazyflie, or eager to learn how to use the Crazyflie, this event is for you.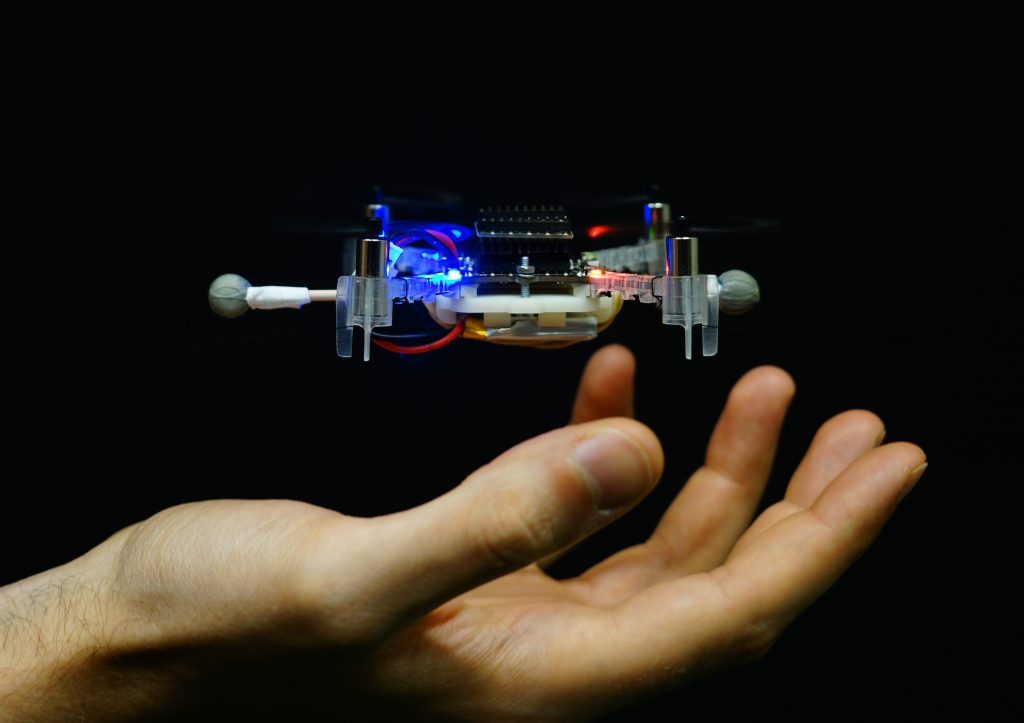 What, where, when? The Inaugural Challenge at the Digital Futures Drone Arena takes place on June 15-17, 2022 at KTH's Reactor Hall – a dismantled nuclear reactor hall – which – especially if you haven't been to this cool space before – makes attending the event worthwhile in its own right. In 2016, the reactor hall was used to film the music video for Alan Walker's song Faded (Restrung).
Who can join? Anyone irrespective of age, profession and past experience with drones is welcome to participate. We welcome up to 10 teams of 2-4 people. We provide all the necessary drone hardware to the participants. We use the Crazyflie 2.1 and the Lighthouse positioning system. All that a team needs to bring along is a computer. Registration is open, with a final deadline on June 5 – we encourage those interested to sign up as soon as possible to secure their spot!
Program & prizes? On the first day of the hackathon, we will run short tutorials for those with no or little previous drone experience. The teams will then have access to the Reactor Hall to work on the challenge and conduct trial runs with their drone – we offer long hours but each team is free to choose how much they want to work. (The goal here is to have a good time!) The competition itself takes place on the third and final day. We've got exciting prizes for the most successful teams!
Read more about the challenge, the prizes, and how to sign up on our website: http://www.dronearena.info/
The event is organized as a part of the Digital Futures demonstrator project Digital Futures Drone Arena led by Luca Mottola from RISE and Airi Lampinen from Stockholm University.
Bitcraze Announcements
We have also some Bitcraze news to share with you:
Last wednesday, we had our very first mini BAM, and it led to 2 hours of interesting talks and exciting discissions ! If you've missed it, you can find the recordings in your Youtube Channel: here for Flapper Drones' presentation, and here for Collmot's talk. We plan on having at least one another mini BAM before the end of the year, so stay tuned if you're interested in those events.
Finally, as I talked about in this blogpost, we are looking for a new team mate to add to the Bitcraze crew. You're interested? Check out our jobs page if you want to learn more !