Today, our guest Airi Lampinen from Stockholm University is presenting the second Drone Arena Challenge. Enjoy!
Welcome to the second Drone Arena Challenge, a one-of-a-kind interactive experience with Bitcraze's Crazyflie! This year, the challenge is focused on moving together with drones in beautiful, curious, and provocative ways – without needing to write a single line of code!

What, when, where? The event takes place May 16-17, 2023 at KTH's Reactor Hall in Stockholm – a dismantled nuclear reactor hall – which provides a unique setting for creative human–drone encounters. You don't need your own drone or be able to program a drone to participate! We will provide the drone equipment (a Crazyflie 2.1 equipped with the AI-deck) and take care of everything necessary to make them fly. What you need to do is to be creative and move together with the drones to set up the best show you can deliver! There'll be a jury judging the final performances and we have exciting prizes for the most successful teams!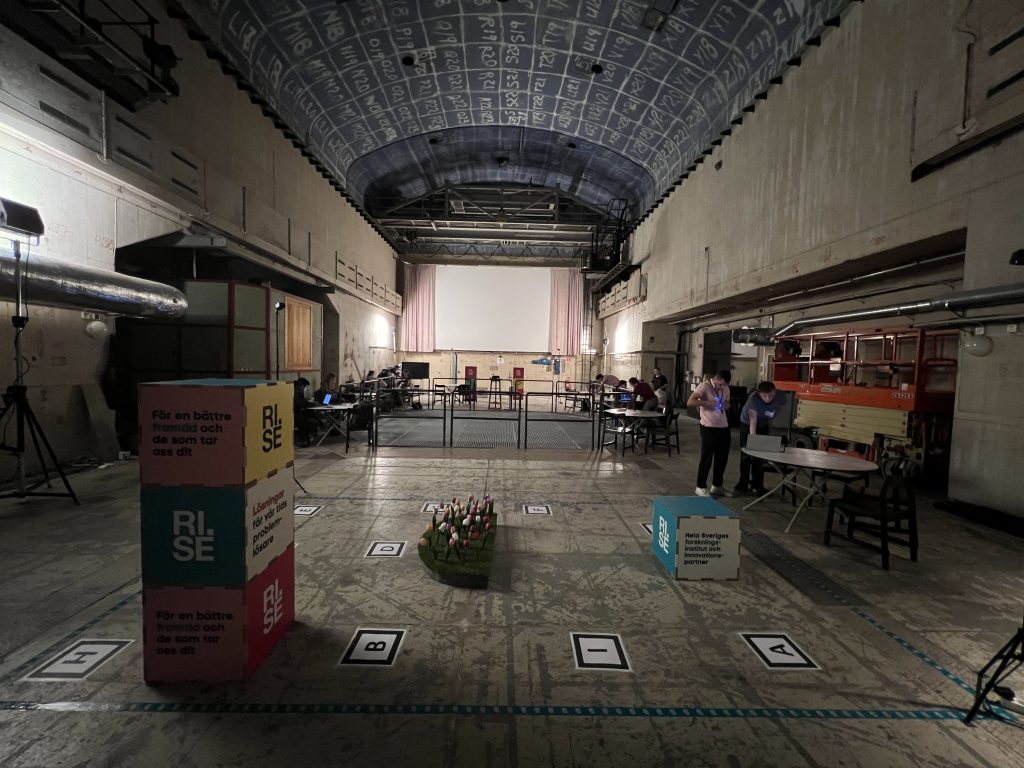 Who can join? Anyone irrespective of training, profession, and past experience with drones or performing arts is welcome to participate. Participants need to be at least 18 years old. If you are curious about how technology and humans may play together, enthusiastic about the Crazyflie, or eager to learn how to move with the Crazyflie, this event is for you. We welcome up to 10 pairs (teams of 2 people) to participate in the challenge.
Registration is already open, with only a few spots remaining. We encourage those interested to sign up as soon as possible to secure their spot!
Program & prizes? On the first day of the hackathon, we will host a keynote speaker and a short information session to explain what participants are expected to do and what support is available for them. The teams will then have access to the Reactor Hall to work on the challenge and explore moving with their drone – we offer long hours but each team is free to choose how much they want to work. (The goal here is to have a good time!) The competition itself takes place on the second day. We've got exciting prizes for the most successful teams!
Read more about the challenge, the prizes, and how to sign up on our website: http://www.dronearena.info/
The event is organized as a part of the Digital Futures demonstrator project Digital Futures Drone Arena led by Luca Mottola from RISE and Airi Lampinen from Stockholm University.