We are happy to announce that we are working on a new upgrade battery for the Crazyflies! It will soon hit production and hopefully, keeping our fingers crossed, it will arrive in our stock in early 2023-Q4.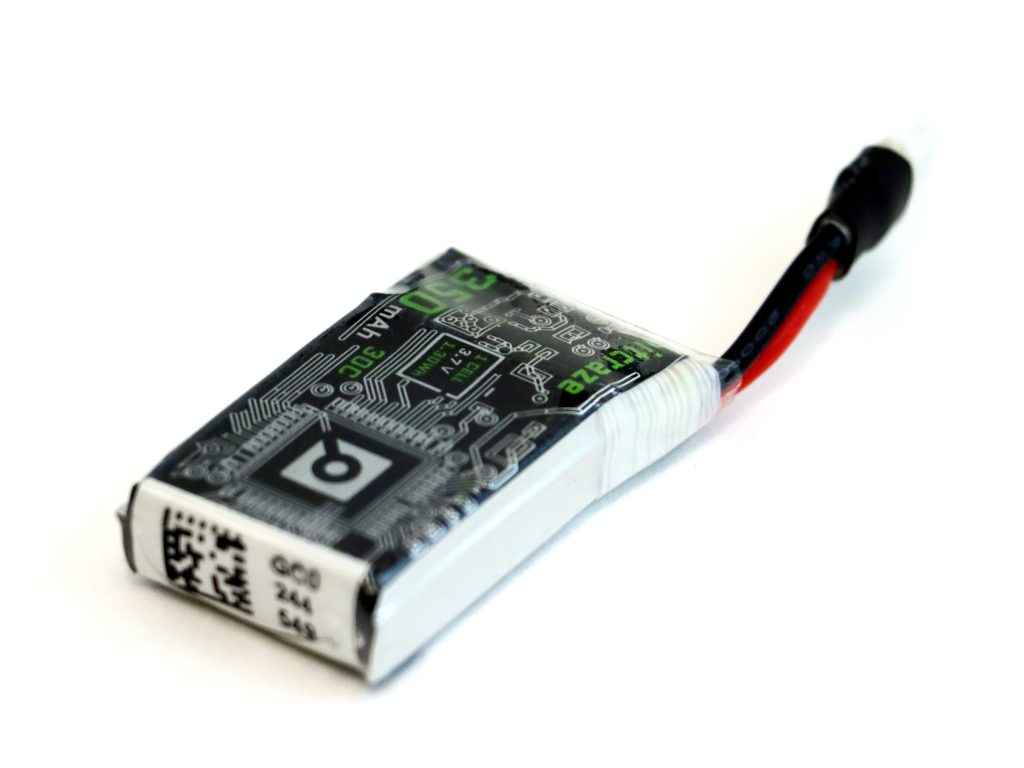 The upgrade battery is based on the "Tattu 350mAh 3.7V 30C 1S1P" cell and with some additional great features:
Protection Circuit Module (PCM) to protect against short circuits, overcharge, over discharge etc.
Gold-plated connectors for lower contact resistance.
Shrink wrap around connector for better rigidity.
Cool Bitcraze matched graphics.
And if we list the benefits compared to the stock Crazyflie battery:
Higher current capabilities, 30C burst current, that is >10 Amp.
350mAh instead of 250mAh
Higher energy density, ~130 Wh/kg instead of ~105 Wh/kg
There are some drawbacks too:
It is ~1 mm thicker and does not fit well with all deck boards and the short or medium size pin headers. We will release longer pin headers at the same time though.
Price will be higher
~1.5 grams extra weight
With this upgrade battery, you will experience longer flight times, more "punch" during acceleration and it is great combined with the thrust upgrade kit!