The workload is still huge and now it is starting to take its toll, we are really looking forward to a short vacation around Christmas! But even though we will be off, we will still be checking the support forum. Meanwhile we are doing our best to continue to march on and we managed to write some new documentation and also pushed some new releases. Please have a look at last week post which we have updated and will continue to update as we push them out.
Unbalanced CCW propellers
After receiving the final production version we have found that many of the CCW propellers (not marked with an A) shipped with Crazyflie 2.0 are a bit too unbalanced. This might cause vibration that will affects the flight performance. To get the best flight performance the propellers, especially CCW, might need to be balanced. Balancing the propellers is pretty easy, all you need is a needle and some office tape. We have put together a step by step guide on how to balance them and also updated the general assembly instructions to include balancing. We are currently investigating this with the propeller manufacturer and we will keep updating about it. If you have any questions or concerns drop by our support forum.
Firmware update
Yesterday we released a new version of the Crazyflie 2.0 firmware. This version fixes an issue that was triggered by the motor PWM frequency interfering with the one of the voltage regulators causing the Crazyflie 2.0 to shut-off if the thrust increased too fast. Doubling the PWM frequency fixed this issue completely. We also adjusted the gyro and accelerometer low pass filters a bit to handle vibrations from unbalanced propellers a bit better.
Crazyflie 2.0 can be updated with Crazyradio using the latest version of the Crazyflie client, with the update zip. Documentation of the update process is on the wiki. We also made a USB dfu update zip for people that do not have the Crazyradio. Instruction for the DFU is in the README.txt file in the zip file. In the future it will be possible to update Crazyflie 2.0 with the Android and iPhone client as well. This time around the update is for Crazyflie 2.0 only but the plan is to merge both Crazyflie firmware together in order to release everything at the same time.
New Android release
The Android client is also going forward thanks to Fred. This evening we are releasing an update that enhance the GUI and allow the app to run full screen on Android 4.4+. The update is going to be released on the play store.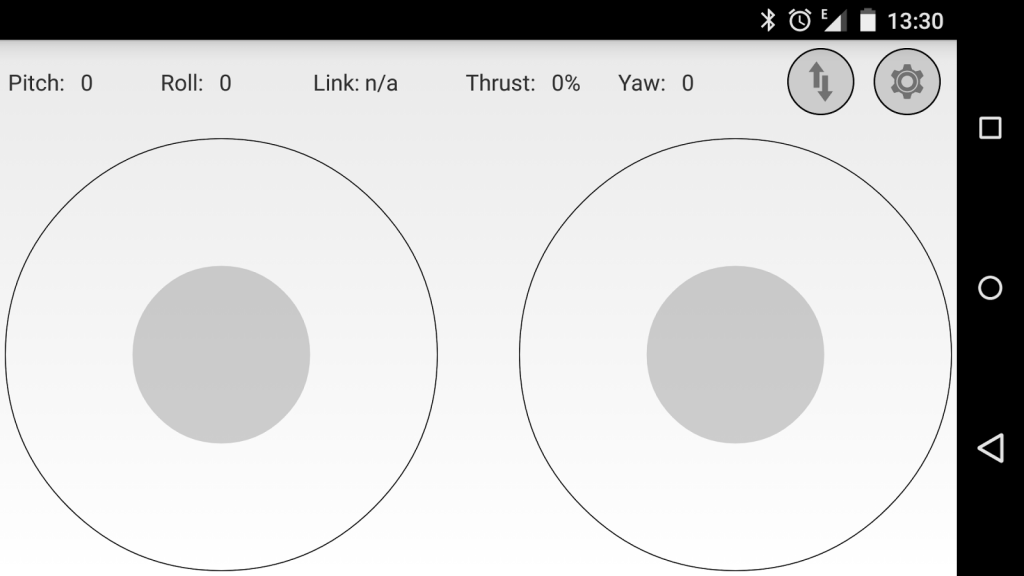 Feedback
We are really eager to hear what you think about the new Crazyflie 2.0, the instructions and everything else around it. So please drop by our feedback topic in the forum, or post your feedback here, to let us know what you think.