We attended Øredev last week and showed off our demo with an autonomous Crazyflie with a light and sound show. It was the same demo as we had in Maker Faire Berlin earlier this autumn that we wrote about last week. It is noticeable how much better the system has become since Maker Faire Berlin when it comes to performance, the Crazyflie is almost completely static when hovering in one spot now and the motions are much more snappy and exact. Hats off to the community that contributed the improvements!
At Øredev we met Ray Arkaei, the DJ that played at the party in the evening. When he realized that we used MIDI to control the position of the Crazyflie and the color of the LED-ring, he immediately offered to create his own sequence to a bit more contemporary music. This is what we love with events like Øredev, we meet people and exciting (and unexpected) events take place! He plugged in his machines and we set the goal of making a short sequence, film it and upload it to facebook. After just 10-20 minutes of experimenting (and recap from our side of how we had implemented the demo) Ray got going and soon he had had a pretty cool sequence going!
We shot this video with a phone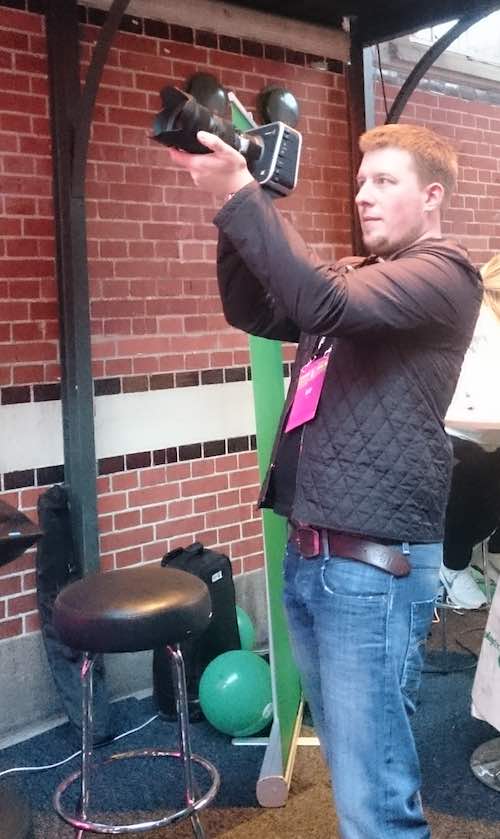 Arkaei shot the sequence with his 4K camera (yes, we would love to have one too!) but unfortunately did not have time finish the editing. We are eagerly awaiting the final results and will publish a link here on the blog when it is live!
Thanks to Ray and Øredev for a memorable day!