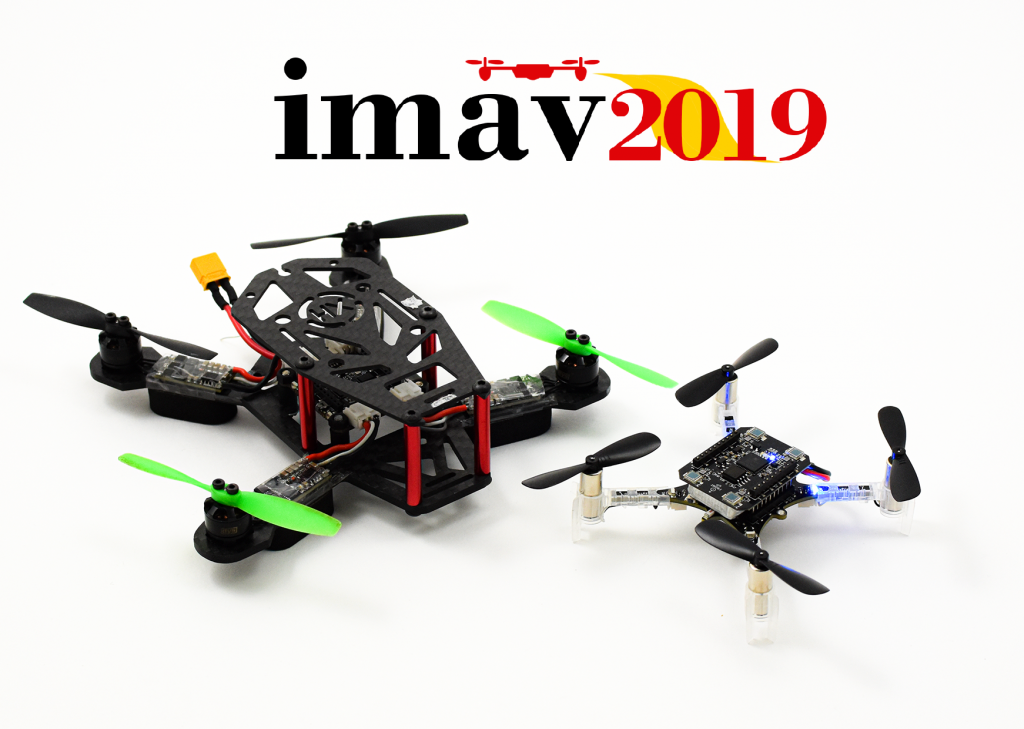 Only one week away until the start of the big Bitcraze Conference frenzy, with the first stop… Madrid! We will visit the Micro Air Vehicle Competition and Conference, which is a robotics event that is more specialized in (as the name implies) MAVs! So it should be right up our alley. This is the first time that we attend as Bitcraze, although the writer of this blog post has experienced fun times at the conference and the competition as a participant with her previous lab, the MAVlab.
The IMAV has been around for almost 12 years, starting in Toulouse, France in 2007. Although it initially mostly was held in various places in Europe, in 2016 into a more worldwide phenomenon by making it's tribute in Beijing, China and Melbourne, Australia in 2018. It hosts a conference to which researchers can send their work in anything related to MAVs, from autonomous navigation, state estimation and design.
IMAV is mostly know for hosting big indoor and outdoor competitions for MAVs. The outdoor competitions can range from survey tasks to finding a hidden person or object. This year the focus will be on the delivery of packages from one place to another. The judges will look at how many packages that can be safely delivered and if the drone is able to detect certain objects in the outdoor environment. The indoor competition is oriented around the application of MAVs in a warehouse. They should be able to take off autonomously, monitor boxes in shelves and make an innovatory, and pickup packages to release them in their designated location. 40 teams of 28 universities will show their awesome implementation in these difficult tasks.
We will have a booth at the main company fair at the conference and indoor competition, and will also be present at the outdoor competition day as well. We will bring the lighthouse positioning system and show the awesome swarming demo we developed. Also we want to bring the new Crazyflie Bolt with us, which we are sure of that the regular IMAV crew will love. If you are at the IMAV between the 30th of September to the 4th of October, come by and say hello!