As pointed out in Daniele's blog post about the PULP-DroNet we are collaborating on a AI-deck built around the new GAP8 RISC-V multi-core MCU. In the blog post you can find all the details around DroNet while here we will talk a bit about the AI-deck hardware. The AI-deck is similar to the PULP-Shield but with some optimizations. One of the HyperFlash memory spots has been removed, the communication interface slimmed down and a ESP32 (NINA module) has been added for WiFi connectivity.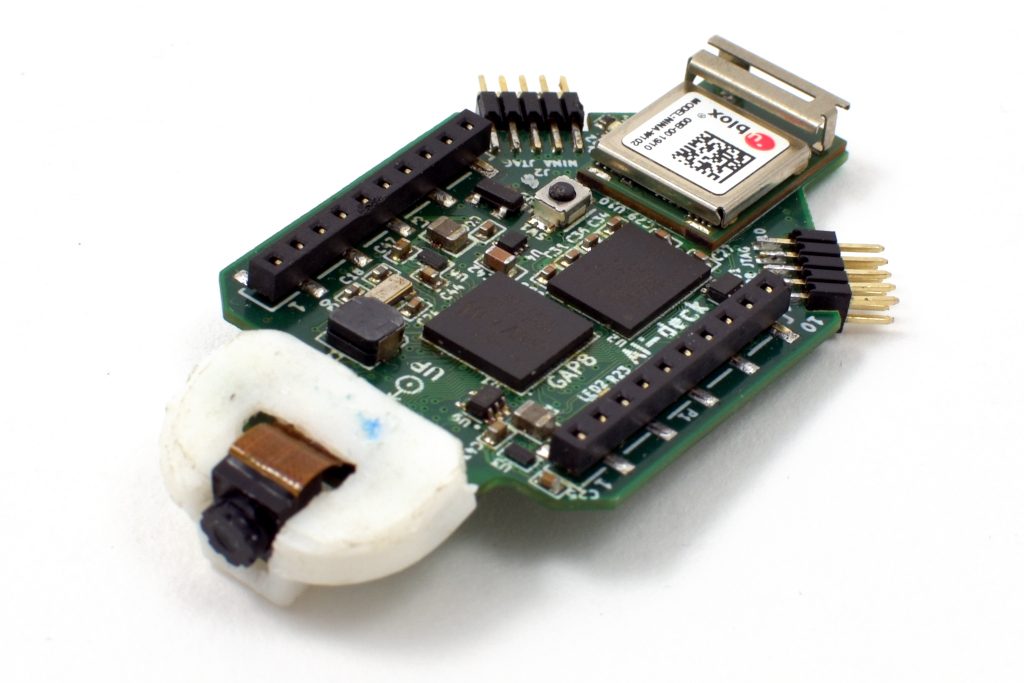 So all together this a pretty good platform to develop low power AI on the edge for a drone.
Features:
GAP8 – Ultra low power 9 core RISC-V MCU
Himax HM01B0 – Ultra low power 320×320 greyscale camera.
512 Mbit HyperFlash and 64 Mbit HyperRAM
ESP32 for WiFi and more (NINA-W102)
2 x JTAG for GAP8 and ESP32
Currently we are doing the final testing of the hardware and hopefully we will launch production in the end of October. If production goes according to plan we hope we can offer it as an early access product just before X-mas. Make sure to come back and check the blog for more information about the progress as well as pricing.