In this blog-post we wanted to give you guys an overview of our running projects and a general update of the status of things! We got settled in our home-labs and are working on many projects in parallel. There are a lot of development happening at the moment, but the general feeling is that we do miss working with each other at our office! With our daily slack Bitcraze sync meetings and virtual fikapause (Swedish for coffee breaks), we try to substitute what we can. In the mean time, we are going on a roll with finishing all our goals we have set at our latest quarterly meeting, so here you can read about those developments.
AI-deck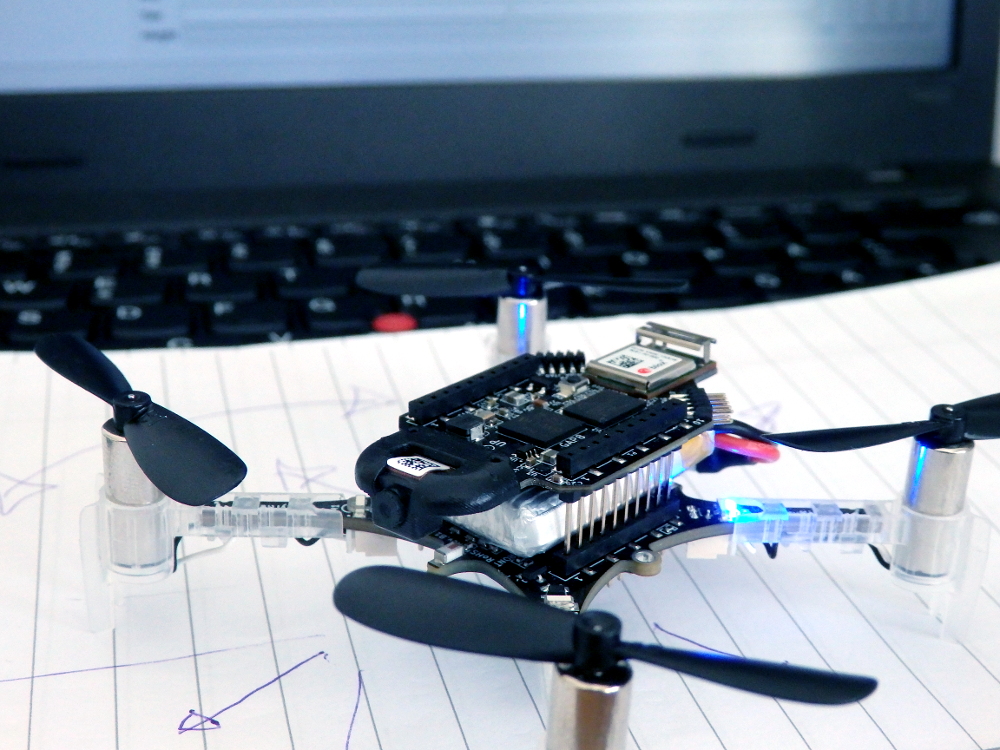 The last time we gave an update about the AI-deck was in this blog post and in the final post of our intern Zhouxin. Building on his work, we are now refocusing on getting the AI-deck ready for early release. The last hurdle is mostly software wise on which we are considering several approaches together with the manufacturer of the Gap8 chip Greenwaves technologies. Currently we are preparing small testing functions as examples of the different elements of the AI-deck in our repo, which are all still in a very primarily phase.
Even though we still need some time to finalize the AI-deck's early release, we will consider sending an early version of the AI-deck if you are willing to provide feedback while working with it. Please fill in the form and we will get back to you.
Lighthouse
We have made quite some progress on the development for the lighthouse V2. Kristoffer has been working hard from his homelab to get a seamless integration of both V1 and V2 in our firmware (check out this github issue for updates). Currently it is still very untested and very much in progress, however we do have a little preview for you to enjoy.
Documentation
Right now, we are also doing a lot of revamping of the large web of documentation. Unfortunately this is a lot of work! As you noticed by now, we have added overview pages to guide the reader to the right information. We also have moved the tutorials to another part of the menu to avoid clutter on our website. In general we try to go through the repository docs to see if there is any information missing or outdated, however please let us know if you have encountered an error in any description or are missing crucial elements.
Our latest task is revamping the product pages as well, by putting all the necessary information about the hardware in just one place. Also, we are planning to make (video) tutorials soon about many elements of the Crazyflie and how to work with it. More about that later!
Production and Shipment
Production at our manufacturers in China are slowly starting up again. Although it is not yet back at full force, it does enable us to already start ordering to replenish our stock and to get started with finishing our test rigs. Moreover, we are also negotiating to resolve the propeller issue we mentioned earlier, but there is no update on that so far.
As mentioned in this blogpost, we are still shipping orders about twice a week. Both DHL and Fedex are functioning as normal, but we do notice that there is a delay of a few extra days on some deliveries. Please keep that in mind when ordering at our webshop.