Keeping things in stock has not been easy the last couple of years due to the general problems with availability of components. We have been mitigating this by increasing stock volumes when it has been possible, but we have also looked at redesigns of some products to be able to switch to other components. A positive side effect has been that it also enabled us to do some small changes we wanted to do for a long time.
The decks we have updated are the Lighthouse, SD-card and BigQuad decks. There are no big functionality changes so the decks have not gotten any updated version only a new board revision.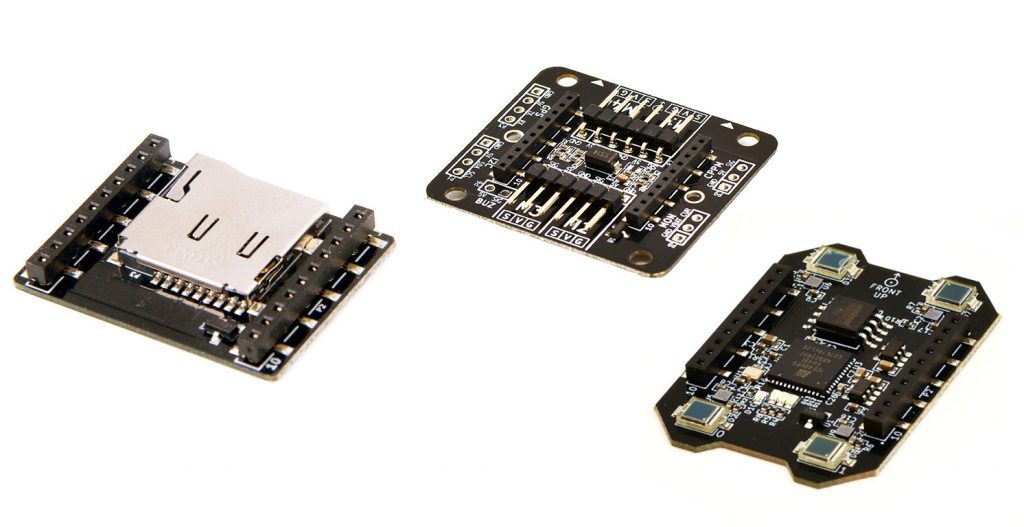 Lighthouse (Rev.D -> Rev.D1)
The outline of the PCB has changed a bit in the hope of protecting the photo-diode sensors a bit better during hard crashes.
SD-card (Rev.C -> Rev.D)
Some solder bridges were added to the bottom of the PCB to make it easier to utilize the "hidden" SPI port. This can be useful if wanting to log a lot of values to the SD-card in combination with decks using the SPI port as well, such as the Loco or Flow decks. See the datasheet for more details.
Biq-Quad (Rev.C -> Rev.C1)
The capacitor C1 was removed. This was used to filter the analog current measurement reading but also caused problem for the SPI bus on the deck port. The SPI bus turned out to be a more used functionality and therefore capacitor C1 was removed. If the analog filtering functionality is wanted, a 100nF 0603 capacitor can be soldered to C1.
From now on we ship the updated revisions if you order in our store.
Jonas is leaving Bitcraze
We are sad to announce that Jonas is leaving Bitcraze. He has been involved in a lot of Github management, setting up the Crazy Stabilization lab, and various improvements and tools within our eco-system. Although he will be missed, we are excited that he is able to start a new chapter in his live and hope the best for him in his future endeavors.