I talked about it here already in October, but there is a lot we want to do here at Bitcraze- and not enough people to do it. So, we're still looking for a new team member! You can read more about our requirements here; if you're a polyvalent developer interested in hardware, with an open mind and the willingness to move to Malmö, don't hesitate to apply by sending us an email: job@bitcraze.se.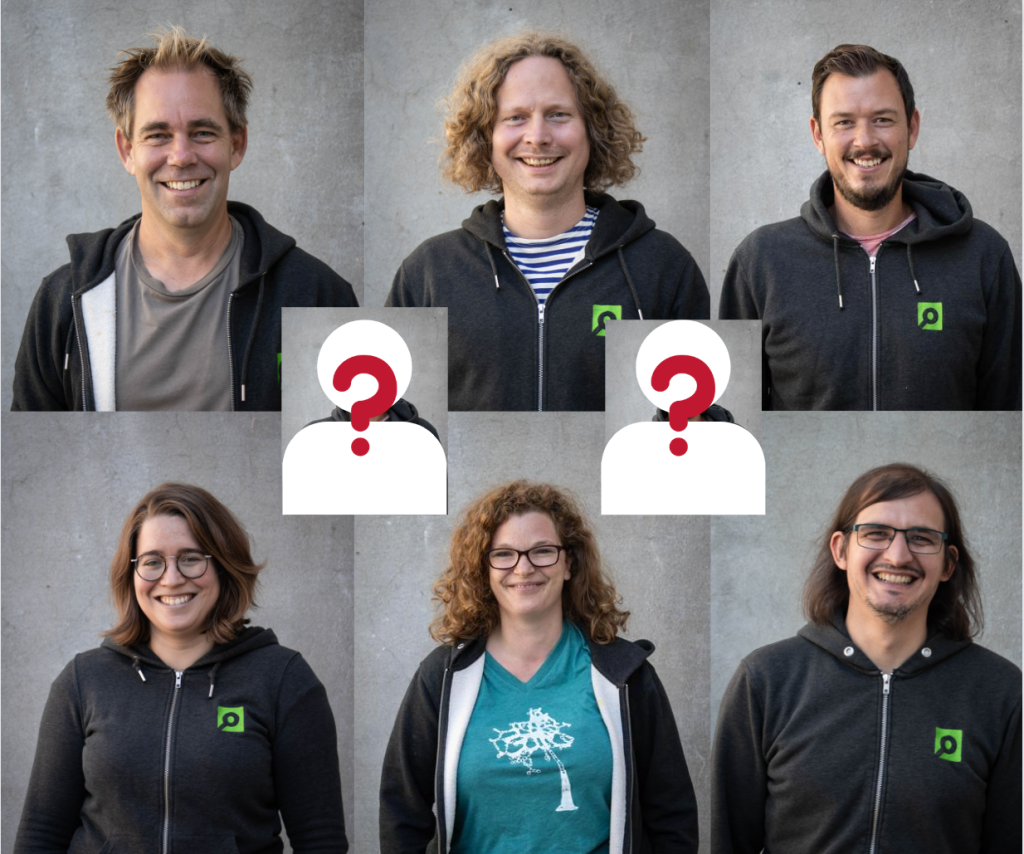 We've actually also started the search for another job. But first a little background: each morning, on Mondays, Wednesdays, and Thursdays, we pack and ship our orders. Someone takes 1, 2, or even 3 hours to make sure every order passes the door. In 2022, the median time between when you would buy our products and the moment it's shipped was 1 day. It's something that is usually common in a big company with a whole warehouse and a team dedicated to that… But at Bitcraze, the warehouse is actually a space in our flight arena and we're only 6 people. To have more time for development, we're now looking for someone, ideally a student, to help us out a few hours a week packing and shipping. So if you happen to know anyone near Malmö that fits the description, send him this blog post!
And, since I don't want to tell you the same thing that I talked about in my last blog post, and it's International Worker's Day, I've decided to make an extremely subjective list of all the awesome advantages there are working at Bitcraze. So here are perks that you get at Bitcraze that you'll get nowhere else:
The flexibility to do what you're most passionate about, and the encouragement to do so. You love printers? RUST? You get excited talking about a new LED or cool stickers? You'll get the opportunity to fulfill your geekiest dream here (those are all examples I've witnessed)
The occasion to actually shape the company we're working in. Your interests, your passions, and your knowledge will find their place and you'll have the possibility to make decisions on the future of Bitcraze even after the first day- my first day working here was at a quarterly meeting where we decided on a lot of things I didn't even understood yet.
Fun Fridays, where you get to work on whatever you fancy; one day a week where productivity is not a demand and you can just get going on creating the newest prototype – and if it doesn't work, at least you learned something!
A demo every 2 weeks, where you can actually be impressed by a blinking LED (again, true story; and it was really impressive)
Awesome colleagues that will almost never steal the stuff on your desk (unless Kristoffer labels it, which is now known as the "please borrow me" label)
Falafel Tuesdays – when you can debate which is the best falafel in town while eating the best falafel in town.
Sometimes, there is karaoke or VR games or bowling – we usually invent a pretext to enjoy some after-work together.
Daily inspiration both from the way we work but also the awesome stuff people do with our products.
The occasion to learn at least a new thing a day – wether it's how your body reacts to sugar, how FedEx handles the taxes in Japan or what is the best way to make your Crazyflie make a loop.
While this is not Bitcraze-specific, the Swedish coast – kind of like Palm Beach without the heat (and the palms) and the general nature surrounding Malmö. Or if you don't like nature, the possibility to enjoy a big city (Copenhagen, across the bridge) while living in a quiet area.
I hope I picked your interest, or at least gave you some insights on what it's really like to work at Bitcraze!