After a nice (but rainy) summer, everyone is back at the office and we're coming back to business as usual at Bitcraze. This blog post is dedicated to various bits of news, in order to get you caught up on what's been happening during the summer.
Dev meeting theme
There were no dev meetings in August to allow everyone to rest and enjoy their vacations, but after this hiatus, we're back in the saddle! The dev meeting will happen, as usual, on the first Wednesday of the month, so the 6th of September, at 15.00 CEST.
This month, Arnaud is going to talk about the lib: what is its current status, its architecture, and some hopes we have for the future. As usual, we'll have a short presentation, and then a discussion; you can also join if you have more general questions or feedback. If you're interested and willing to take part in this discussion, you can check the information on Github: https://github.com/orgs/bitcraze/discussions/884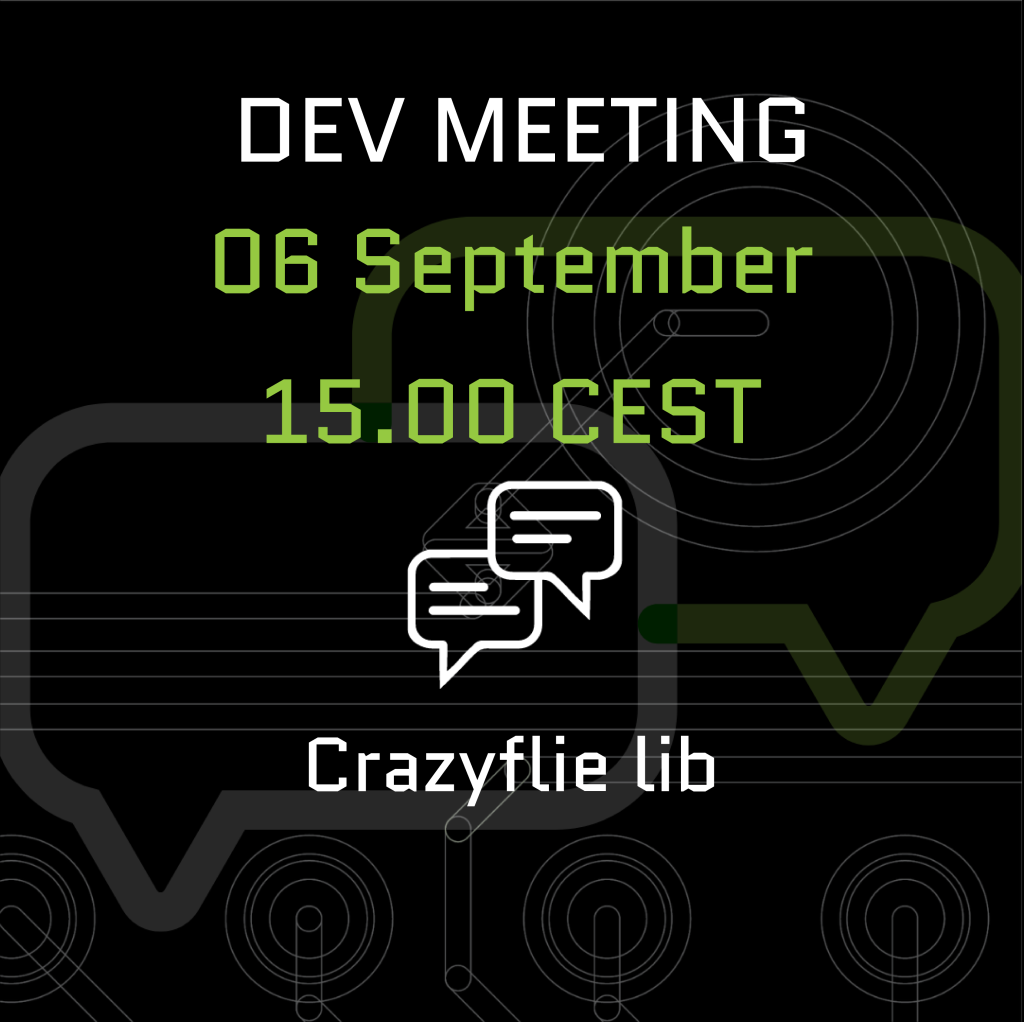 Chargers out of stock
Some items were out of stock during the summer (like the HQ propellers) that we thankfully received soon after we came back. Unfortunately, one product is still not available: the battery charger. Since it's part of the Swarm bundles, it also means that the bundles are out of stock too. But the wait for their restocking shouldn't be too long, as they are scheduled to arrive around the end of next week. We're hoping it's not a big inconvenience for you and we thank you for your patience!
Problems with payment
We've noticed that some of you had some problems getting their payment through in our shop. If you're one of the unlucky ones who faced this issue, we apologize for the inconvenience, and we want you to know we're working with our payment provider to figure out a solution. This, unfortunately, can take some time because of the number of parties involved (there's us, the payment provider, different banks, so the situation gets quite complex quickly). In the meantime, if you should encounter such a problem, don't hesitate to send us an email at contact@bitcraze.se and we can help out. It would also help us to know who is facing this issue.