The last week was epic. We had 3 days of our online conference, the BAM days – I'm sure you've heard of them by now.
We are really happy with how everything went down. During those 3 days, 142 people attended, which is a highest number than we could have expected. The Welkom platform we used was stellar, allowing us to use Mibo rooms for very fruitful discussions after each talk.
Quiz and community Q&A
We took the opportunity to talk to our community, which is something we didn't have the opportunity to do in a long time. Your insights and feedback were greatly appreciated and we have a lot to think about in the next coming weeks on how to best use all the remarks we got.
We also had a short quiz about Bitcraze, and we were quite impressed with how you performed ! And interesting to note that the hardest question for you was how many decks we sell (it's 16, if you want to cheat on our hypothetical next quiz)
As I've mentioned, after each event we gathered in Mibo rooms. Even though attendance there was not as high as we would have liked, we still got quality time with community members, speakers, collaborators, even first-timers that were interested in the Crazyflie. We really love this platform, making us feel almost like meeting in real life. We even had some karaoke in Mibo during the closing party (which MAY be a good excuse to end the day for those who listened)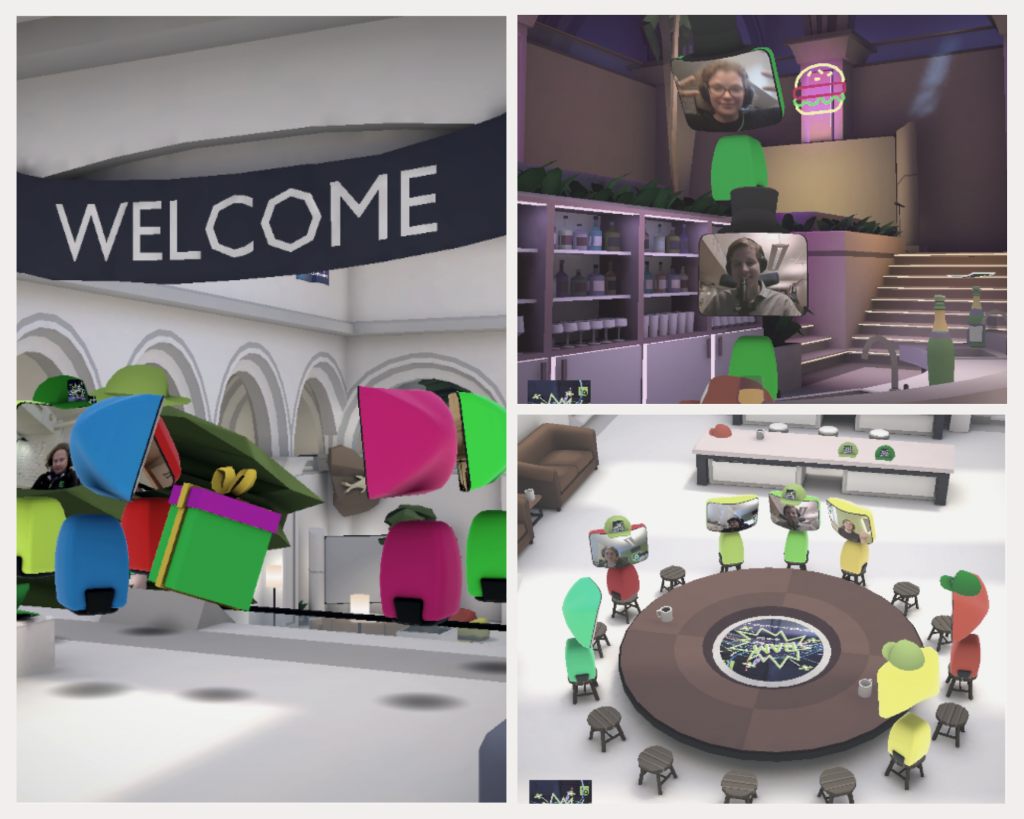 Content
Our external speakers presented a lot of interesting work. It was a great pleasure and honor to welcome every one of them as they explained their latest work. I have to admit that it's rewarding to see such smart people doing awesome and cool research with our products.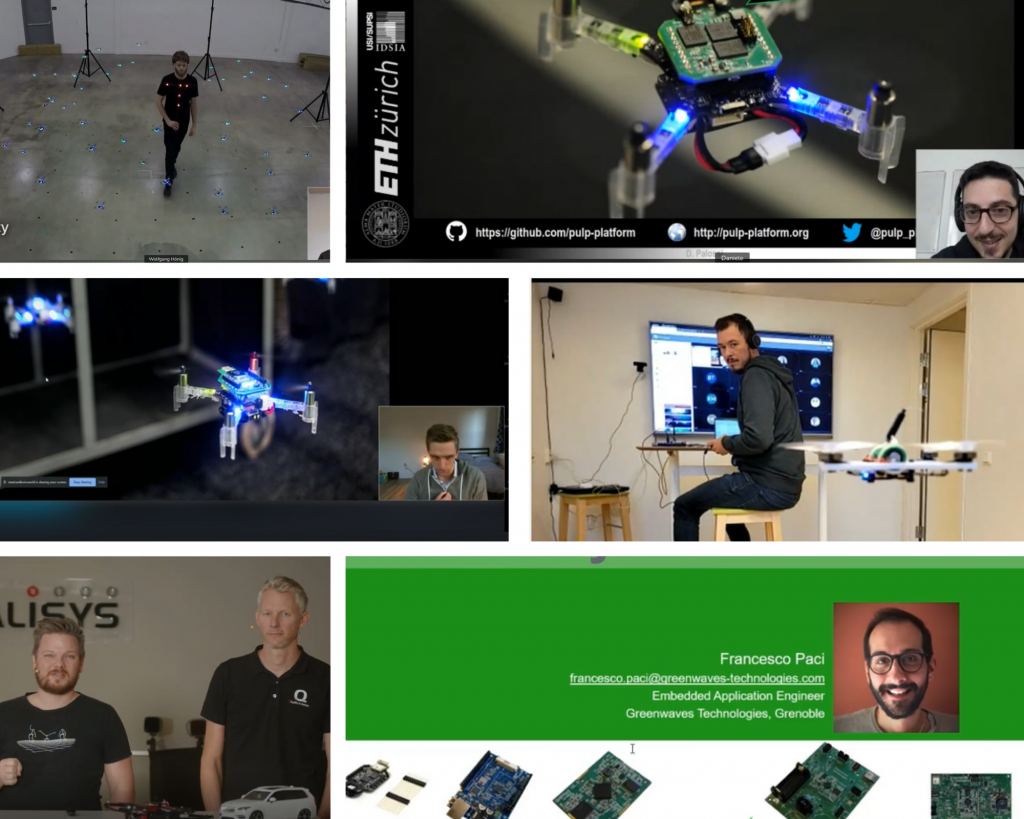 We did our share too, with workshops and demos. Kristoffer's autonomous demo using distributed consensus required a lot of work but worked perfectly in the end. Here is a small excerpt:
What now?
Now, we're feeling as everyone is feeling the day after a party: exhausted, happy, and wondering what to do next. Hopefully we have some plans for that !
If you missed the conference, we created a Youtube playlist where you can watch everything that you missed. During the next few days, we'll update the event page with BAM's presentations too so you will have the opportunity to catch up. Some of our workshops will also turn into tutorials or documentations of some kind, but we're still just cleaning up.
We are so happy with how everything went that we are already thinking about a future BAM. This one was exceptional, of course, since it was at first to celebrate our 10 year anniversary (and I have to admit that we're all a little bit tired after 3 intense days), so we're not going to be able to top that. But we are considering making BAM a fixed point in our agenda (and yours, let's hope). We don't how, we don't know when, but one thing is sure: BAM is just beginning.
Kimberly on a different continent
On a totally different note, Kimberly is flying to the US this week: if any of you America-based wants to grab the occasion to have a more time-zone appropriate conversation with one of us, you will have a few weeks to make it possible!