In just about 2 weeks, it's ICRA 2023, which, as you could guess from the title of the post, is in London. The ExCel venue will welcome the world's top academics, researchers, and industry representatives from May 29 to June 2nd, and that's something we don't want to miss.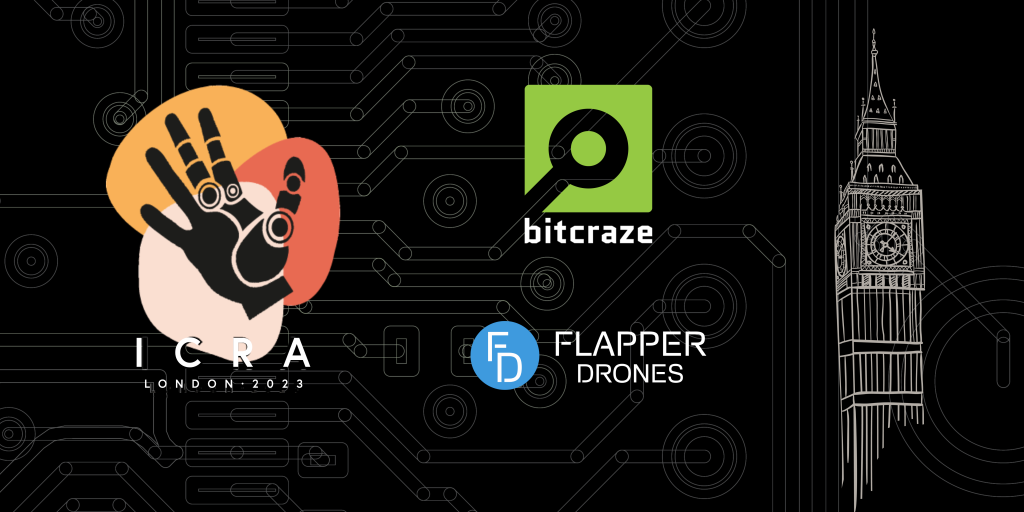 ICRA is a conference that we hold dear and attended quite a few times – whether in person or online. We'll be holding a booth there so don't hesitate to pass by to say hello and see our demo!
We will be using the same demo as the one from IROS 2022; a fully decentralized swarm with the Lighthouse system. What we changed is that now we will be using the Crazyradio 2.0. We're working on updating the demo and seeing what can be improved in the time we have before the conference. As a bonus, we plan to bring some prototypes and surprises; just to show off all the work we've been doing since our last conference in Japan.
We will also have Matej Karasek, our partner from Flapper Drones with us in the booth! A good occasion to see his Nimble + in action and ask him all your questions.
Additionally, on Friday afternoon there will be a half-day workshop called 'The Role of Robotics Simulators for Unmanned Aerial Vehicles' that we helped organized. This workshop gathers researchers who have struggled to find, customize, or design a robotic simulator for their own purposes or specific application; so don't hesitate to join if you've worked (or plan to) with drone simulation. All the information are here, be sure to sign up for it at your ICRA registration if you're interested. It can also be attended by a stream by signing up for the virtual ICRA conference.
So we hope to see you in London, at booth H10 for good discussions, interesting conversations, and eventually a cup of tea!