Many people in the world have now settled in the reality of working from home. We have also taken precautions ourselves by not go to our office as normal and only ship out packages a few times per week instead of every day (see this blogpost). This also means that we do not have full access to our lab with all our equipment and positioning systems in our big 10 x 10 meter flight lab at the office. In this blogpost we will show how we manage to keep on developing and flying, even in the current situation.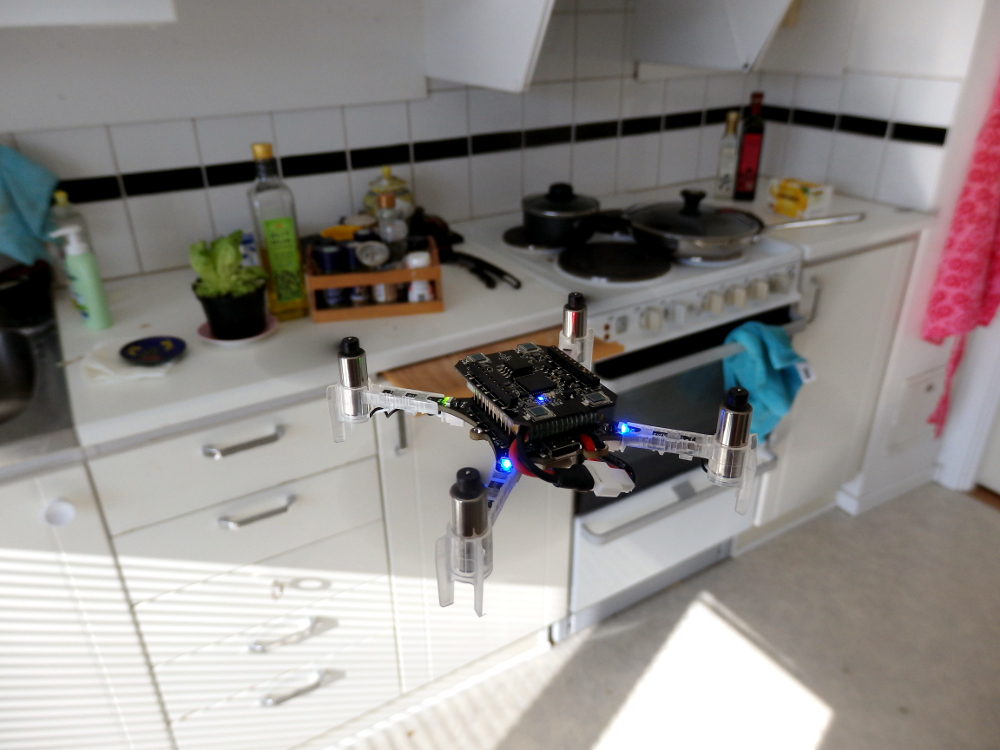 In(light)house positioning
Currently we started to use the Lighthouse positioning system to setup up the remote home lab at our houses. As of recent additions to the Crazyflie firmware, it has been made easy to get the geometry data from the base station. Now the only items we need for indoor flight are just two (or only one) lighthouse basestations V1's and a Crazyflie, and that is it! There is no need for an HTC Vive headset or hub, or third-party software like SteamVR and the setup is finished in 2 minutes! Check out the new documentation here if you want to know more about the new setup of the lighthouse positioning system.
Also, we recently got a very primarily version of the lighthouse V2 working (see here) and we of course want to keep the momentum going! We will be working on full compatibility from our homes so stay tuned. For now, see this video of the Crazyflie flying with just a single base-station, taken from one of our team-member's home lab.
Remote Lecture Hall and Practicals
We were invited by Dario Floreano and Fabrizio Schiano from the EPFL-LIS laboratory to do a lecture for the 'Aerial Robotics' Course as part of EPFL's Master's program in Robotics. Due to the virus, we had to cancel our trip to go there physically… but luckily we were able to do the lecture remotely anyway!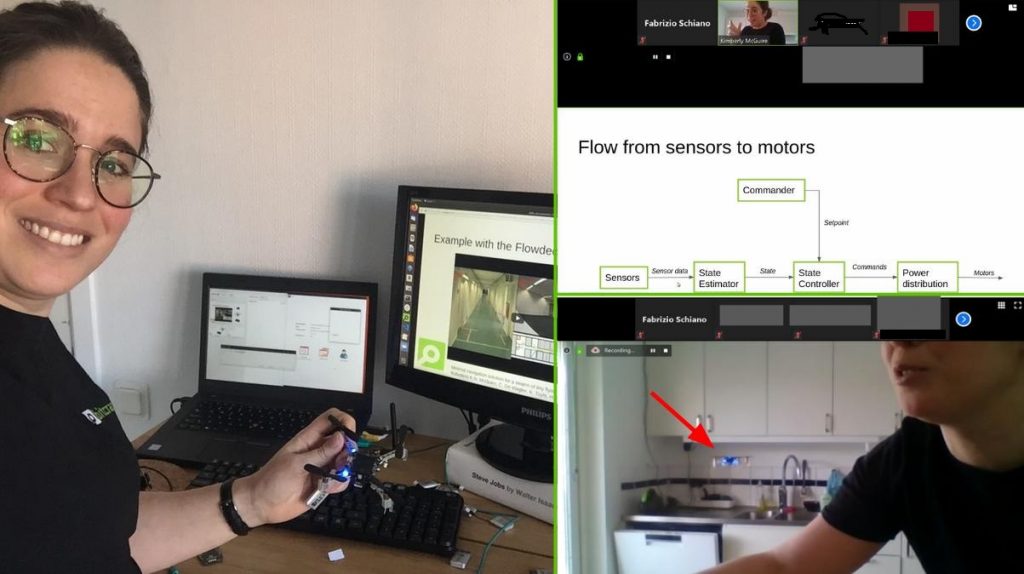 The lecture consists of two parts. In the first hour we mostly explained about the Crazyflie ecosystem, hardware and sensors. In the second hour we focused on how the stabilization module worked, including the controllers and the state estimation. During both sessions, we alternated between the theory slides with actual hands-on demos. The lighthouse positioning system was setup in a kitchens, so that we were able to show full flights and practicals with the Crazyflie. At the end there was also the push-demo with just the flowdeck and multiranger, which didn't use any external positioning at all.
The lectures can be found below and the documentation has been updated as well with the covered material (see here). Be sure to check out the controller tuning presented in part 2 of the lecture (25:00 – Cascaded PID controller).
Other Home labs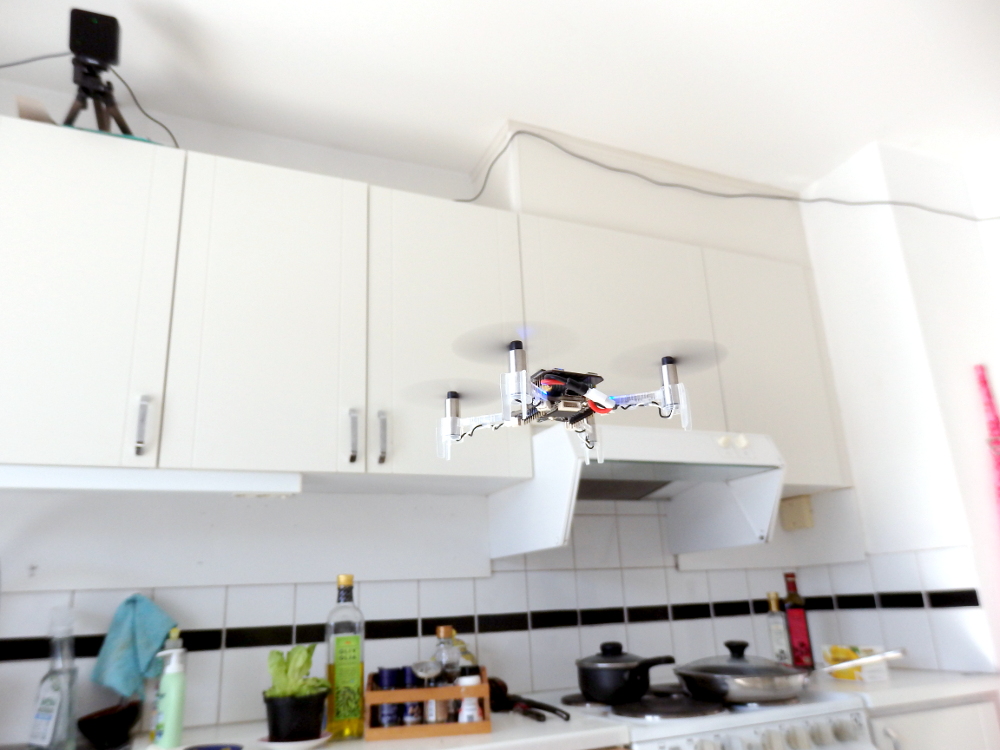 We know that there are currently users that are moving their flight lab from their university or company to their homes to be able to continue their work. We would love to hear about your experience and your home lab! Send us an email with your story to contact@bitcraze.io, drop us a message on forum.bitcraze.io, or mention us in your Twitter, Linkedin, Facebook or Reddit post. Also, if you want to setup your own home lab and you need any advice or help, please let us know!