It's been more than 6 months now that I've joined Bitcraze and we are currently looking for more passionate people to join our team. So what is it like to work at Bitcraze? Here is my story.
First weeks
My first day of work was actually during one of our quarterly meetings, which means it was during a conference, in a good hotel with a nice spa and dinner, well needed after many hours of retrospective, brainstorming and planning. It was the perfect way to enter the Bitcraze world, and get to know my colleagues: it included serious talks, but also massages and board games. Did I get used to the good life? Well, I discovered that it was not all champagnes and jaccuzi: my first actual day at the office, I cut my finger pretty badly, spreading blood all over the kitchen. That's fine, now everyone knows I'm not to be trusted with a knife! And I have a nice "Bitcraze" scar to show.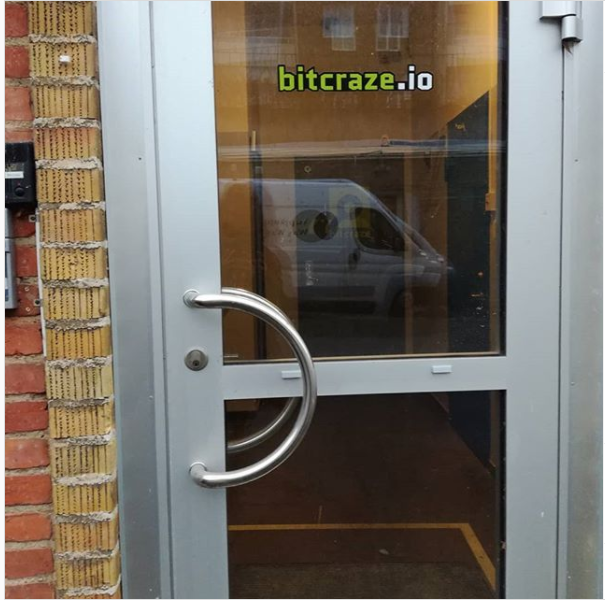 The on boarding itself included some education from our process guru, Kristoffer. I was excited and very curious to discover how a self-organizing company functioned, and I learned a lot during those sessions. I discovered a new way of working. It got some getting used to, but I got to really analyze and question my working habits and reflexes, which is always healthy. I am now an adept of lean and agile processes, and love being involved in the innerworking of the company and its processes.
Daily habits
As the days went along, I took my marks. I am everyday happy to get up and go to work. I especially love Mondays, that usually involve a nice morning chat, sitting on the sofa, discussing how the weekend was or the latest Netflix documentary, before beginning our weekly meeting. I discovered that Bitcraze is all about habits and routines, that I sometimes had to adapt to my non-geeky role. Tuesday for examples is usually dedicated to coding and programming: for me, it meant that's the day I dig into the accounting!
We also have a tradition of "fun friday" that I really enjoy. The concept is simple: Fridays are dedicated to something that we love and have fun with. It allowed me to play around with my Crazyflie and its various decks, but also to work on my photographic skills or think about a more dedicated marketing strategy. It helps that usually, Fridays end with a nice chat around a beer and some VR games.
I love that I've got an independence to decide how my day is going to look like. My daily tasks include a lot of different things and areas. It's a real luxury to me to be able to choose what I feel like tackling at any point. If I don't feel like crunching numbers, I can deal with the shipments. Maybe today I'll order those office supplies we need, or look into our social media statistics. When I first got recruited, the word "passion" came back a lot, and it didn't disappoint: everything we do is driven by passion. I get to do and learn a lot of different things, and rarely get bored.
Global pandemic
Unfortunately, just as I begun to be comfortable on my new everyday routine, the world was hit by a global pandemic. Our habits were completely changed as we closed the door on the office and worked from home for 3 months.
I am actually really proud of how we handled it. Sure, the process and work flow changed drastically, but we kept on going, having faith in each other and in our capability in handling it. We kept the communication channels open, and produced the AI deck while working remotely.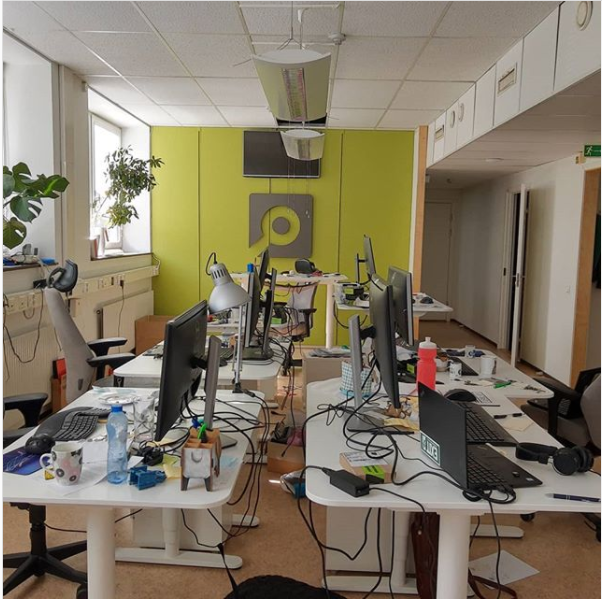 For me, those times were though. I still needed the everyday guidance of my colleagues, which is trickier when they're not sitting next to you. But it also gave me the opportunity to do more by myself, which ultimately led to learn things a lot quicker, I think. The hardest, though, was when everybody got to get back to the office, and I couldn't: I belong in a risk group for Covid. I miss the fika with my colleagues, and working remotely seem pretty lonely.
Working as a non-tech
The trickiest part for everyone when I joined Bitcraze was to fit in the more technical aspects of the company. I only have a little programming and tech background, so including me in the geek discussions without using too much jargon was not easy for the guys. I learned a lot, in a short time. I still bug them with my questions and have a long list of terms and concepts I need to read about. But that's ok, because my "cluelessness" actually provided good insights on the work we still have to do on documentation. And the work to understanding each other better actually flowed both ways: I had also sometimes to include my colleagues in more administrative aspects that they don't know, or don't care about. It's interesting to try to adapt the Bitcraze process just because I'm here: it's not only about developing tech anymore, we have to think about a way to involve administrative tasks to our methods.
All in all, working at Bitcraze is everything I thought it will be, and more: I love spending time with my colleagues. Each morning, I feel lucky to have joined a passionate and exciting company. I didn't think I'll be someone that happily turns her computer on a Sunday night to check what Monday will have to offer, but that's what I end up doing most of the weeks.
That's why my feelings today are mixed: I'm actually leaving the office to enjoy my generous Swedish maternity leave. Being pregnant and welcoming a new life is exciting, and I'm really happy to extend my family, but not working at Bitcraze will feel weird and I know I will miss it. Nevertheless, I know the guys will do fine without me, and I'll be back in 2021 for more exciting news!
And if you're interested in working at Bitcraze too, you'll find more infos here !