I'm sure you know about it by now, but as a reminder, the BAM days are this week !
We're all are really excited about it – and, let's be honest, a little nervous too as the day grows nearer.
We are really happy to see that so many of you plan on joining us. We have more than 100 people registered to the event, which is actually the highest estimate we were hoping for. By the way, if you are registered to the event, dismiss the Event Brite email you got on Sunday and prefer the direct Welkom link you've been sent: the process is much easier if you use the latest. If you did sign up, but haven't received an email with any link (even after checking your spamfolder) , please send us an email at contact@bitcraze.io!
Our workshops are all ready and we're proud to present you our selected subjects. Each one of us will get the opportunity to talk about an area he cares about, so if you attend the whole event you will get also the chance to meet all of us. Of course, the social fika will also be the perfect place to meet us, so don't hesitate to jump in the Mibo room we've set up!
There are also keynote speakers that we're honored to host, close collaborators whose work we admire. It will be really interesting to hear from them, whether about Motion Capture or swarms.
There are been a few changes on the agenda:
On Wednesday morning, we'll have a second session of the quiz. Those that missed it on Tuesday evening can then also get a chance of winning the one and only Goldenflie. It will be followed by a community Q&A: if you have any questions unanswered, it will be the time to ask them! In the afternoon, Arnaud will talk about Rust and the App layer after Greenwaves's talk (and not on the morning as announced before).
There is also a demo programmed on Friday. We haven't told much about it yet because we wanted to be sure it was possible to do before we promised anything, but I can tell now that on Friday, you will be able to see an autonomous swarm making distributed decisions. It's the first time we're trying something like that and you don't want to miss it !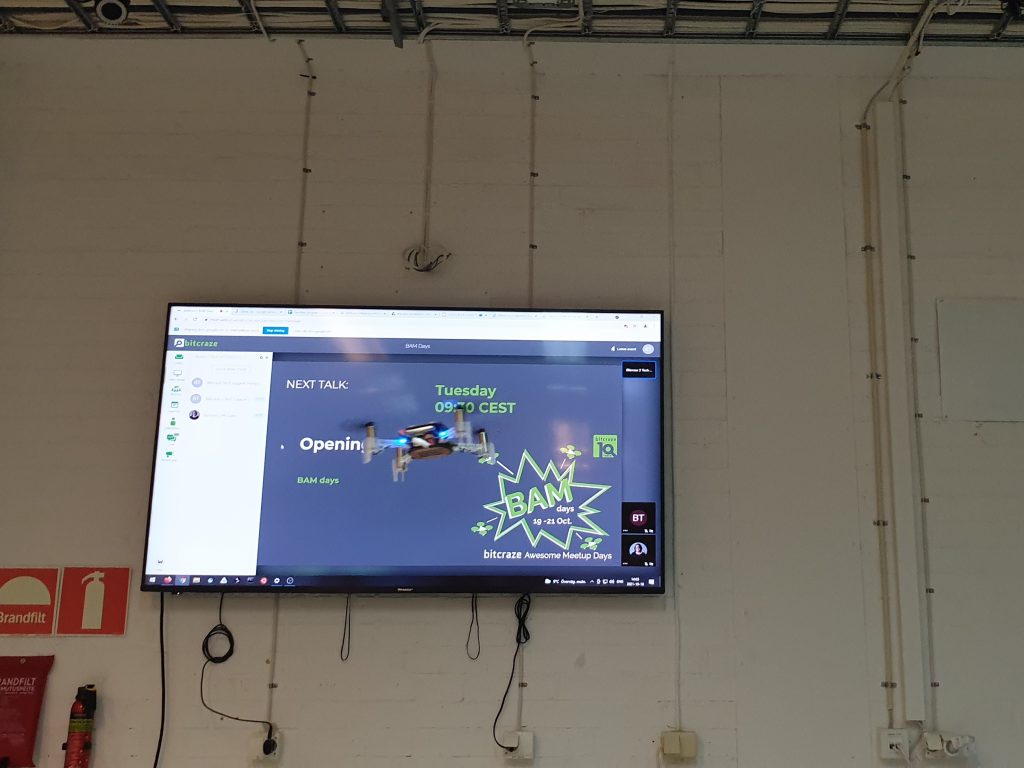 All the info is here.
Just be aware that during the BAM days, we won't be as reactive on answering our emails or the forum, as most of us will be on the platform, but we'll still be shipping orders.
See you tomorrow !