This fall is full of exciting events for us, and none are more excitedly expected than our visit to Japan. Yes, the whole company (6 people) are travelling to Kyoto for at least a week – but not for sightseeing (well, not only). Here is what we have planned: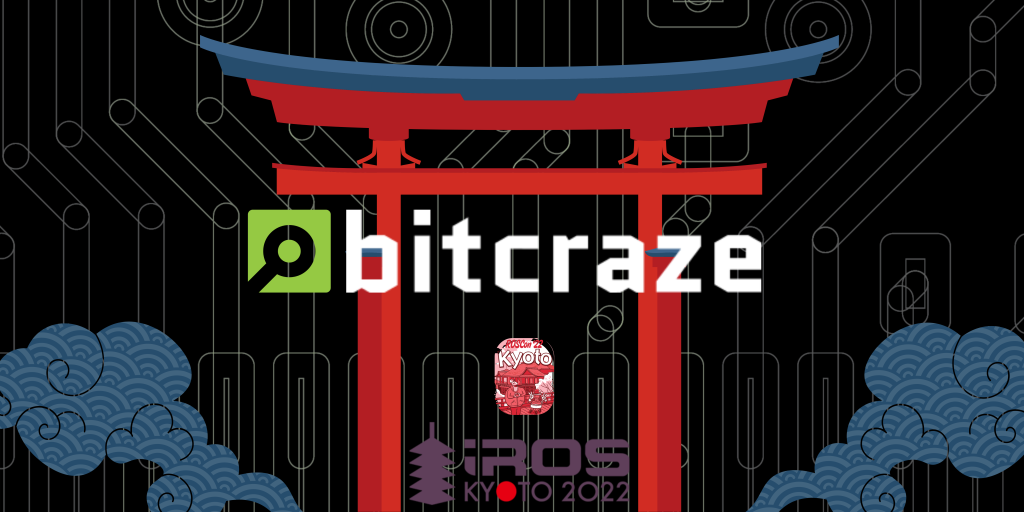 ROSCon
As per tradition, ROSCon is held shortly before IROS. So, on the 19 to 21 October, Kimberly will be here to represent us along the ROS community. She will even have a presentation about the latest ROS2 integrations in collaboration with the maintainers of Crazyswarm2. It's on October 21st, 16.50 local time so if you're there make sure to hear her talk !
IROS
From the 21st to the 27th of October, IROS will be held at the Kyoto International Conference Center. it's one of largest robotics conference worldwide, with almost 1750 papers presented. As the first in-person session of the conference since the beginning of the Covid pandemic, we had to be there. We will man the booth during the whole conference, with the demo our intern Marios has worked on a lot. And since it's been a long time since we've been able to gather and talk together, we thought it would be great to have an official meetup at IROS for those interested.
So, please note this official invitation to Bitcraze's tech meetup at IROS! If you're at IROS and want to meet us together with other Crazyflie users, then let's get together on Monday 24th of October at 16.00 at our booth 59. It's the perfect occasion to (re)connect, to get the latest news about Bitcraze, to talk about development, share what you've been doing and even possibly hack together! Be sure to say hi if you're there. We will try to make it something similar to a Swedish fika, with some sweets and coffee, but we can't promise that there will be kanelbullar.
IROS Safe Robot Learning Competition
And this year, we're happy to announce that there will be a Crazyflie competition during IROS. The goal is to develop safe learning-based algorithms that can cope with uncertainties not known at design time. Our friends at Dynamic Systems Lab are organizing this competition with two simulated phase, and one experimental phase at IROS… And the experiment is a remote access to the Flight Arena at the University of Toronto Institute for Aerospace Studies in Toronto, Canada via high-speed internet connections. You don't need to be present at IROS to participate, but if you wish to do so, beware, the registration for the competition ends on October 12th. We're really curious and excited to see what this competition is going to show!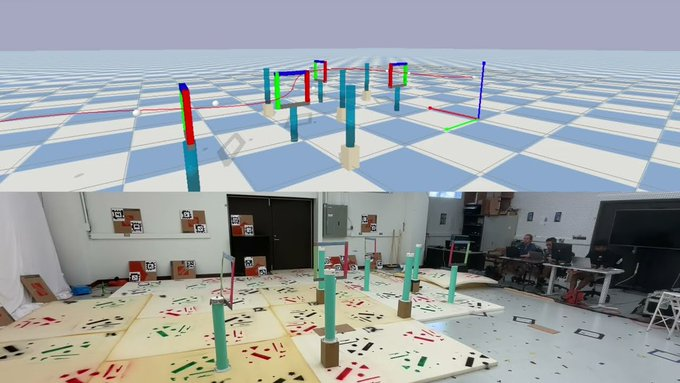 What about Bitcraze during that week?
But, if everybody is in Japan, what about Bitcraze's regular activities ? You may be wondering. Well, no worries. Even though we're going to be half a world away, the business is going to follow us. Of course, some of us are going to take that opportunity to take some vacations and visit this beautiful country, so during IROS' week and the week after, the company will run a little bit more slowly than usual. We won't be as reactive as usual on emails and discussions, but we will still monitor our emails and ship some orders.
Are you planning to visit IROS or ROSCon ? Is there anything in particular in the schedule that you don't want to miss ? Don't hesitate to tell us if you want to join the meetup !