Only a week left until we stand in our ICRA booth in Montreal and give you a gimps of what we do here at Bitcraze. As we have been writing about earlier we are aiming to run a fully automated demo. We have been fine tuning it over the last couple of days and if something unpredictable doesn't break it, we think it is going to be very enjoyable. For those that are interested in the juicy details check out this informative ICRA 2019 page, but if you are going to visit, maybe wait a bit so you don't get spoiled.
Apart from the demo we are also going to show our products as well as some new things we are working on. The brand new things include: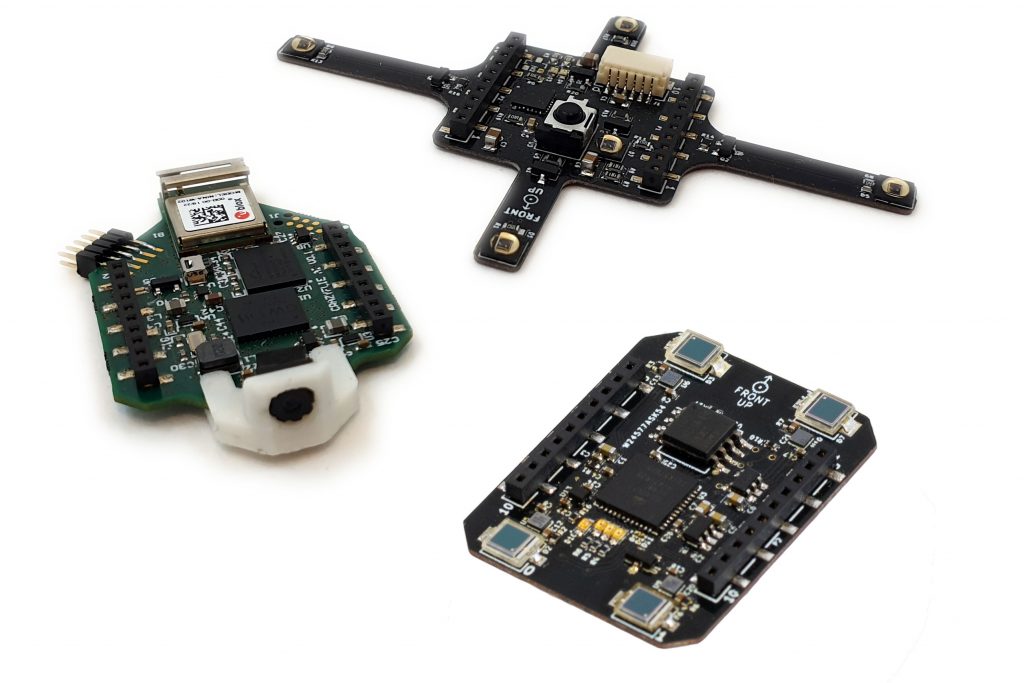 AI-deck: This is a collaborative product between GreenWaves Technologies, ETH Zurich and Bitcraze. It is based on the PULP-shield that the Integrated and System Laboratory has designed. You can read more about it in this blog post. The difference with the PULP-shield is that we have added a ESP32, the NINA-W102 module, so that video can be streamed over WiFi. This we hope will ease development and add more use cases.
Active marker deck: Another collaboration, but this time with Qualisys. This will make tracking with their motion capture cameras easier and better. Some more details in this blog post. Qualisys will have the booth just next to us were it will be possible to see it in a live demo!
Lighthouse-4 deck: Using the Vive lighthouse positioning system this deck adds sub-millimeter precision to the Crazyflie. This is the deck used in the demo and could become the star of the show.
Adding to the above we will of course also display our recently released products: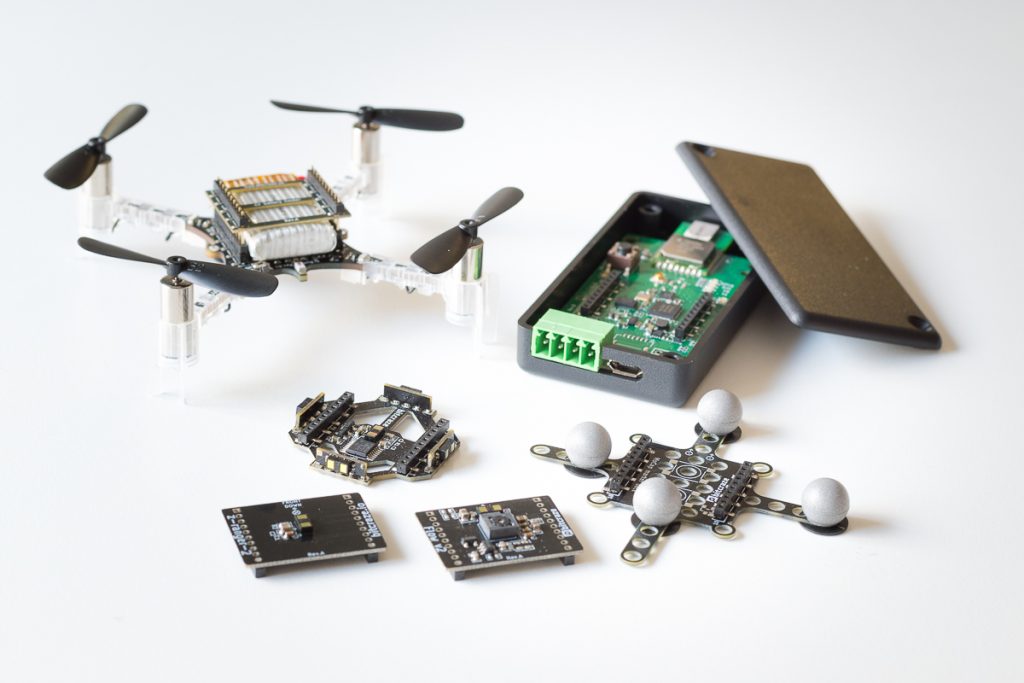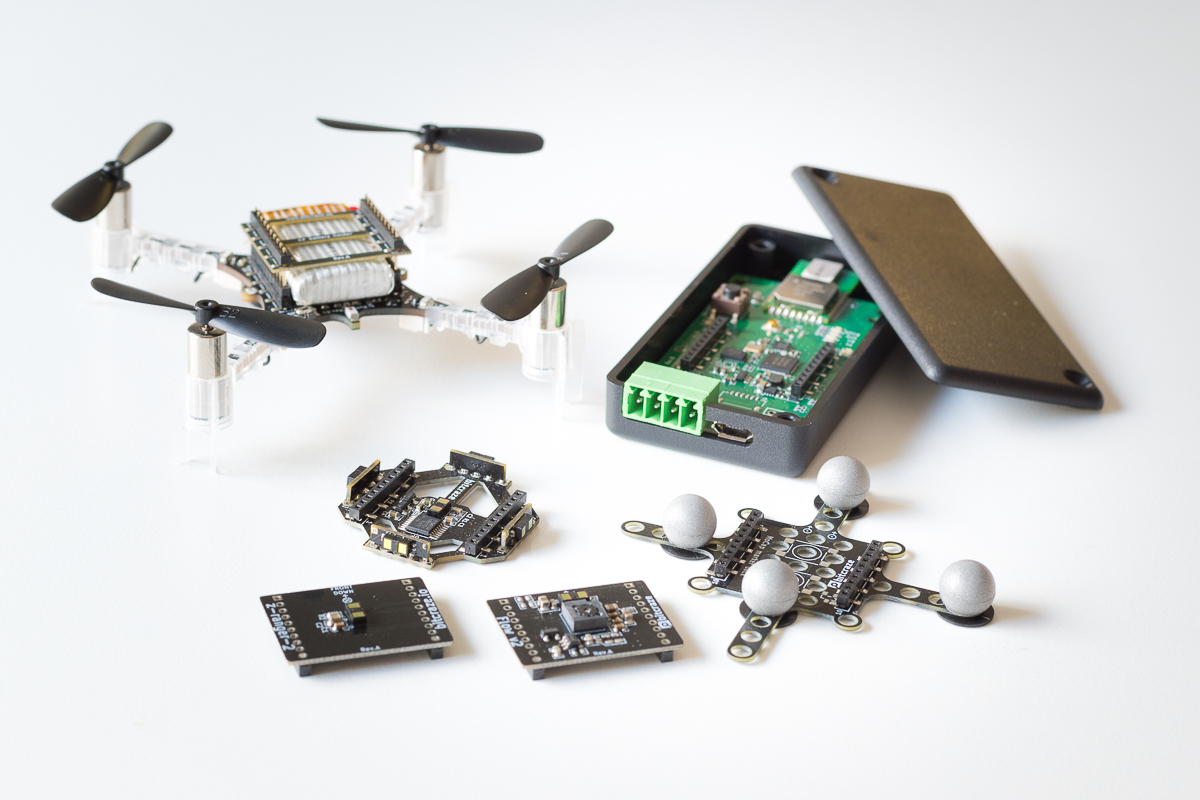 You can find us in booth 101 at ICRA 2019 (in Montral, Canada), May 20 – 22. Drop by and say hi, check out the products & demo and tell us what you are working on. We love to hear about all the interesting projects that are going on. See you there!