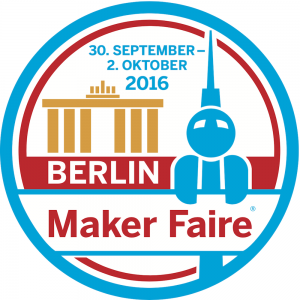 The Maker Faire Berlin is coming up and we are starting to get ready for showtime!
The last couple of weeks has been really busy getting ready for the Maker Faire Berlin. The plan is to show multiple Crazyflies flying autonomously enabled by the Loco positioning system. To spice up the experience of autonomous flight and to inspire the visitors to imagine future applications we have made a small light and sound show where the Crazyflie is dancing to a soundtrack Kristoffer made.
Here is a teaser where we are maybe stretching the limits a bit too far ;-):

Taking the opportunity to exhibit what we do at events like the Maker Faire Berlin is really exciting and we are looking forward to hanging out with cool people and getting feedback about what we do.
So come and visit us at Maker Faire Berlin is Sept 30 to Oct 2 at Station Berlin. You will find us in hall 3, stand 149.
See you there!