Ever since we released the Lighthouse deck back in 2019, we've wanted to offer a bundle with the deck and the base stations. There's multiple reasons for this, but the main reason was that we wanted users to be able to buy a full swarm (like the Loco Positioning Swarm) directly from us, without having to find the base stations separately. Initially this seemed easy to do, but it turned out to be a bit tricky. This post is about how we finally managed to get the Lighthouse Swarm Bundle finished and into the E-store.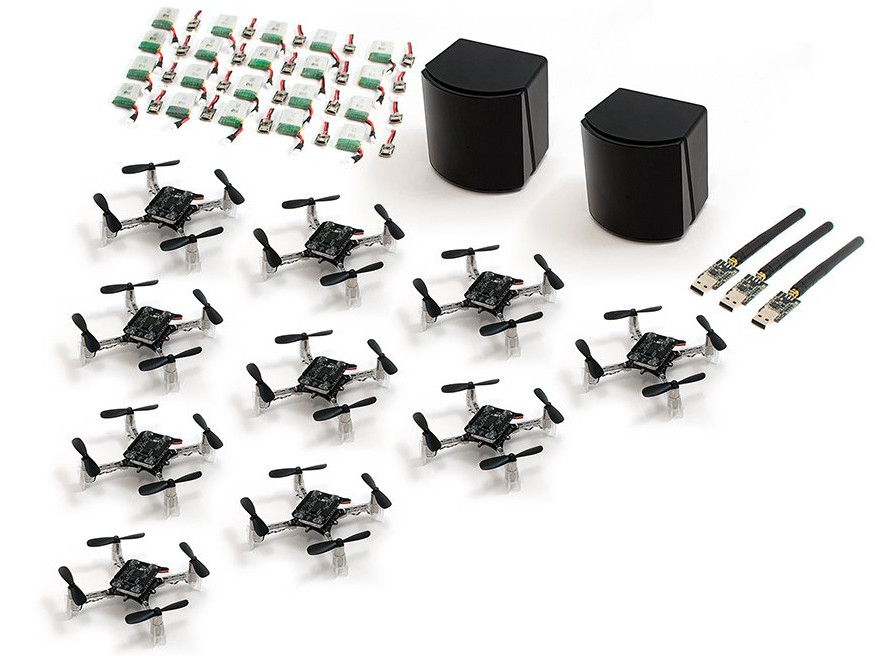 When the Lighthouse deck was initially released it only had support for Lighthouse V1 base stations, but Ligthouse V2 was already out. Since the V1 base stations were already in short supply, we wanted to support V2 since this was what would be available in the future. We had started looking at V2 support, but there was still ongoing efforts from us (and others) to reverse engineer the protocol. After some prototyping we had some initial support, but there was still a lot of infrastructure work to be done before it could be released.
In parallell with this work we started trying to buy the Lighthouse V2 base stations. Normally there's two options here, either buy from local distributors or buy directly from the manufacturer. Buying from local distributors wasn't a good option for us since these will only have local power plugs and buying directly from the manufacturer often requires very large orders. So this process quickly stalled. But after a couple of months we got an offer to buy a bulk shipment of Ligthouse V2 base stations (without box or power adapters) which we finally decided to accept. And yeah, that's me looking really happy next to a bunch of base stations…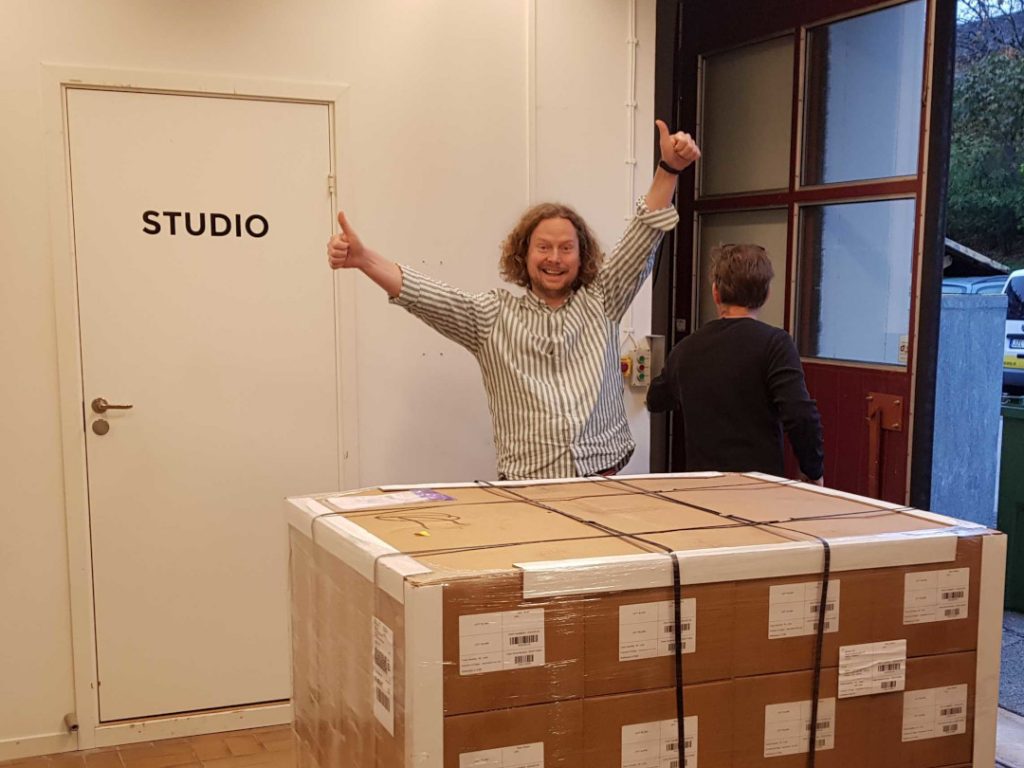 With a bunch of base stations at the office, work with sourcing a power adapter and creating a box started. Unfortunately the number of COVID-19 cases started rising again shortly after receiving the base stations, so we started working more from home again. And with only 2 persons at the office at a time, it's hard to work with hardware. Different team-members needs access to different resources, like the electronics labs, flight arena or packing orders. So getting box/adapter samples from manufacturers, doing testing and getting input on physical objects from other team-members quickly went from days to weeks.
Finally, after a couple of months of testing, evaluating and learning lots about adapters and cardboard, we had good candidates. But then, literally as we're ordering the power adapters, it turns out the certification was not good for all the regions we wanted. Thankfully this time around we already had other options so we quickly decided on the second best option (now the best option) and ordered.
In the meantime work was underway finalizing the implementation of Lighthouse V2, including client support, firmware updates of the Lighthouse deck and documentation/videos. Finally in the beginning of 2021 we got documentation and the full implementation (although only for 2 base stations) in place (blog post).
After a bit more than a month of waiting, the power adapters and boxes finally showed up at our office. With all the supplies in place, we started preparing for the packing. Since you can buy base stations for multiple sources, we wanted to keep track of the base stations that we were sending out to be able to debug issues users might have with these units. Also, even though the base stations had already been factory tested, we wanted to quickly test them before shipping them out. So our flight arena was turned into a makeshift assembly line and we had some outside help come in to do the packing.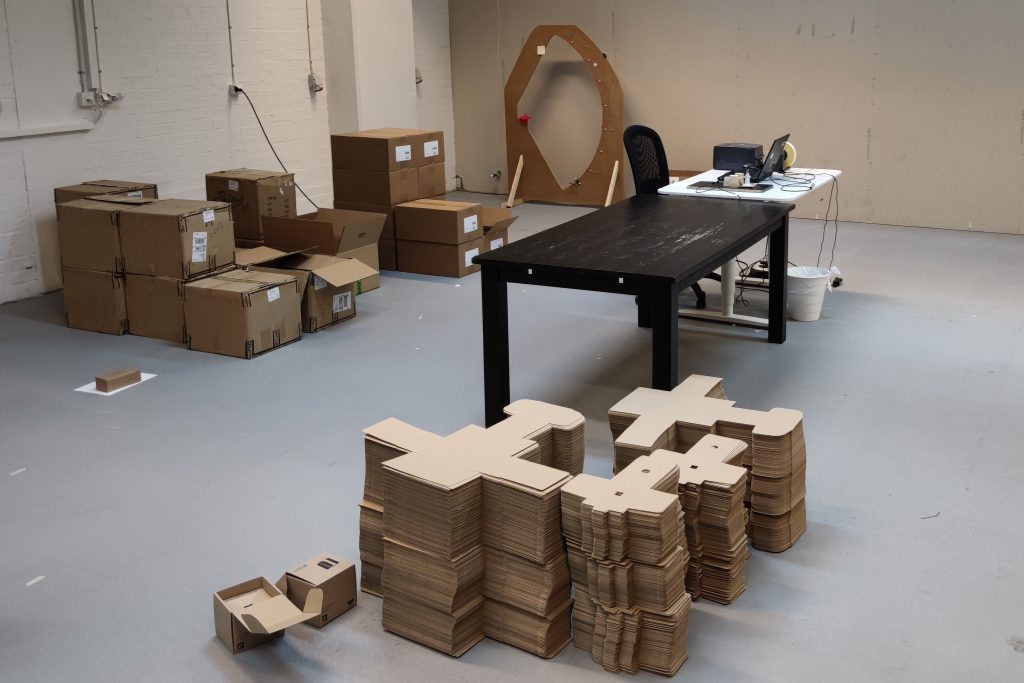 Finally, the end result! We're really excited to be able to offer yet another swarm bundle, the Lighthouse swarm bundle. And we're pretty happy about how the packaging turned out :-)