We've had an exciting year in 2021, and we're eager to see what 2022 will bring ! Let's see what's in the pipeline and what we hope for this new year.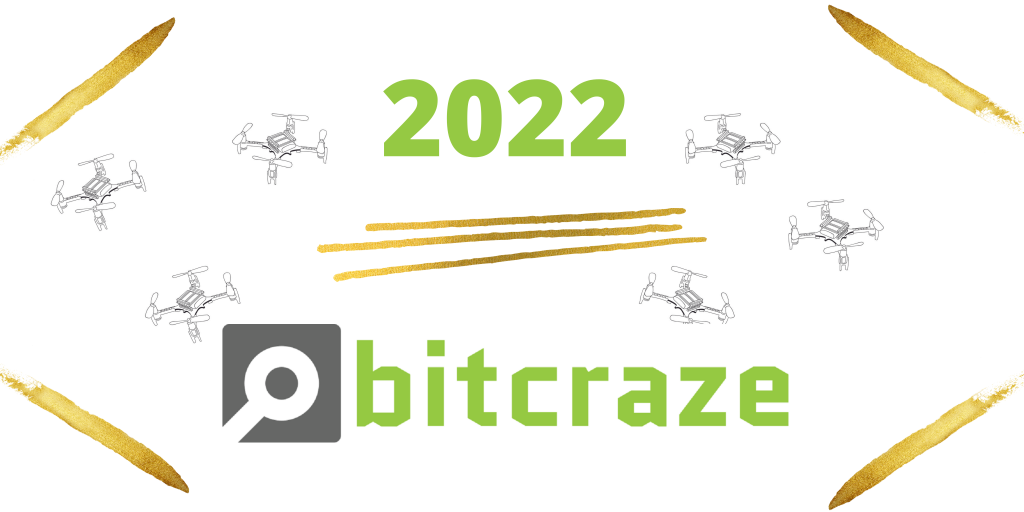 Products
The AI deck and Bolt out of Early Access
We've put a lot of efforts during these last months on working with the AI deck's firmware and infrastructure. With great help of our intern Rik, we managed to make huge leaps, and hopefully sometimes in the coming months we'll be able to share what we worked on. I can already tell you that the incoming release will bring some needed improvements on flashing on the GAP8 chip and improved image streaming! As the AI deck is one of the most challenging of our decks, we also hope to add an extensive tutorial (that we call the "mega tutorial") to help you working with it.
Also we have started to push some framework changes to make it easier for you to make bigger drones with the Crazyflie Bolt. One of those are the persistent parameter system that we have recently implemented on the Crazyflie's, so we will add more and more of these types of features. The hope is, is that we are able to provide some kind of assembly kit for a larger Bolt-based drone, of which we already did some initial battery investigations for.
Prototypes
Fun Fridays are usually our time to play around with new possibilities and prototypes. Marcus has already made great strides, and hopefully in 2022 we'll be able to go even farther with those. Arnaud has also been working on the much waited new iteration of the Crazyradio, with a new chip and an improved communication protocol. Tobias, our dedicated hardware man, has also ideas down the pipes in the form of a brushless Crazyflie as we already showed in our future plans presentation of November's BAMdays. Also we hope to initiate the design process of a new and improved version of the Crazyflie with more power and processing capabilities.
People and Collaborations
Last year we have continued our close collaboration with researchers at institutes and universities, to help them out with achieving their goals and contribute their work to our opensource firmware and software. It proves really fruitful, both for us and the people we talk to, so we hope 2022 will see yet again closer and newer connections.
We were really happy with our first own online conference, which helped us reconnect and talk to our community about all the awesomeness achieved with the Crazyflies. We hope to implement something similar on a more regular basis, to keep talking about collaborations, possibilities, and in general sharing all the work that's been done on the platform. Those "lightweight" BAM should arrive soon, so keep updated if you want to join them!
Component shortage and productions issues
We expect to still deal with the component shortage, as it is expected to last for at least another year, even two. Production is therefore a continuous challenge, with a lot of unpredictability, and we will find better solutions to deal with it in 2022. Thankfully, we have good hopes on keeping good stock levels throughout the crisis, as we've increased our stock. We'll of course keep you updated on any big updates regarding the crisis and how it is affecting it us.
Unfortunately, the component shortage also means that it's harder to make prototypes. It's difficult to find and/or buy just one chip, so it causes delays in our creative hardware developments. It is what it is… but we will sure be able to find solutions – as we did during our 10 years' history!
Anything else?
Of course our heads are always full of ideas and we are passionate to work on anything! We have ambitions in developing a simulation for our users or CI, doing more measurements with the new thrust stand or adding further improvements to our documentation and tutorials. And we might also meet new interesting people (digitally or in person?) who might give us enough inspiration to start something completely new! Soon we will have our quarterly meeting, where we try to herd and select our passions and ideas into conceivable plans and actions.
With all these exciting projects, we're really excited to see what 2022 has in store for us! I hope you too have an awesome year 2022.