2020 was not an ordinary year, and through its different roller coaster motions, we're proud of what we've accomplished. As 2021 grows nearer, it's time to look back at this year and appreciate our accomplishments.
Community
The Crazyflie is still gaining a lot of interests in universities, and we're always happy to discover what awesome things our users are doing with our products. One of our proudest moment was that a paper published in Science magazine used a Crazyflie in their research framework!
We actually made a montage of the different research videos where the Crazyflie, and we feel blessed to be part of those amazing feats. We were also quite surprised to see how the Crazyflie is implemented in different fields. Here is the video if you want to know more:
We've had stellar blogposts from guests this year, that you can read if you missed:
Of course, "community" this year means something different. We were sorry to not participate in the conventions and fairs where we usually meet a lot of interesting people, and had to find ways to do things differently. We now have a Discord server where people can join and discuss all things Bitcraze related!
Hardware
In the beginning of the year, we started right by releasing the Active Marker deck. Thanks to our collaboration with Qualisys, this new motion capture sensor can estimate the full body pose of the Crazyflie without unique marker positions or known starting positions.
A great deal of work was dedicated to the release of the AI deck in early access. Thanks to our newest deck, super-edge-computing is now possible on your Crazyflie !
Software
We improved our app API. We have seen it used more and more. Being able to add code to the Crazyflie without having to fork the code has proven to be quite useful and popular.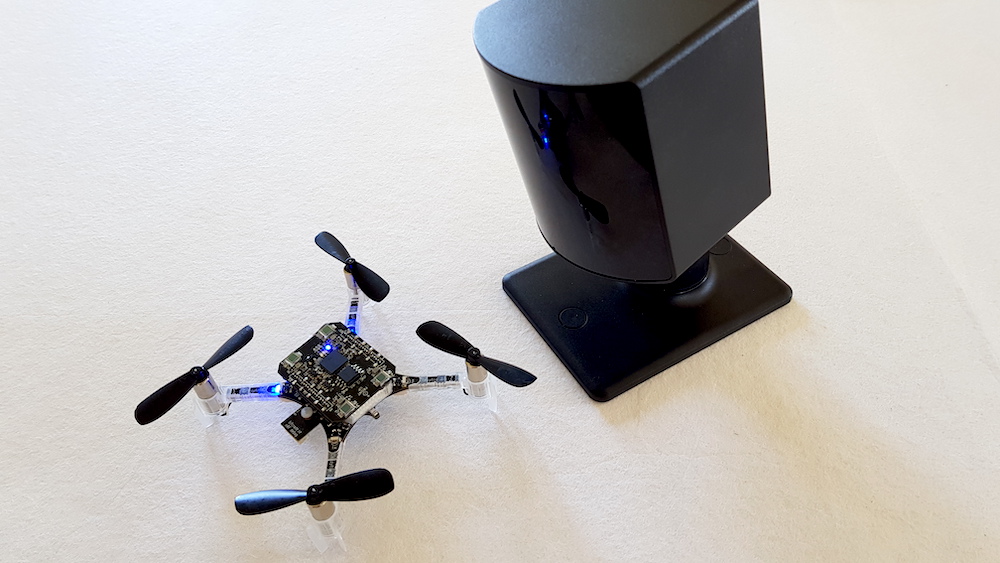 At the beginning of the year we finally managed to decode and use the Lighthouse V2 signals in order to get the Crazyflie to fly autonomously using lighthouse V2 basestations. Our focus for the end of year was to improve the Lighthouse V2, and thanks to some hard work, we managed to improve the calibration compensation for the newest version of Valve's base station.
The client got a new facelift, as well as the python lib, and we released no less than 4 different new releases.
Documentation
We tried as much as we can to improve our documentation, and working from home proved how much it is needed. Kimberly wrote some step-by-step guides that help you discover more hands-on how to use our python library and the motion commander.
We also tried a new way to connect with you, while improving our existing tutorials, by having an online tutorial. It proved quite successful and it was a great way to talk about all the possibilities (and difficulties!) of a swarm.
The way we work
The biggest change was, as many of you, to learn to work from home. We managed quite well, learning to adapt our process. We now are experts in flying at home, and even though our flying arena is deserted, our kitchens are now more alive than ever.
I came in the company too, offloading the administration work, and we welcomed for some time our intern.