During the fall we did two blog-posts (1, 2) about a new prototype named Obstacle Avoidance/SLAM deck, but since then it's been a bit quiet about it. So we thought it was due for an update! First of all, after a lot of discussions, we decided to rename the deck to Multi-ranger. It better describes what the board does and matches the naming of the Z-ranger. We've sent out some samples to customers and so far the response has been great. So we're pushing forward and preparing for production that's estimated to begin in March. Below is a picture of the latest prototype.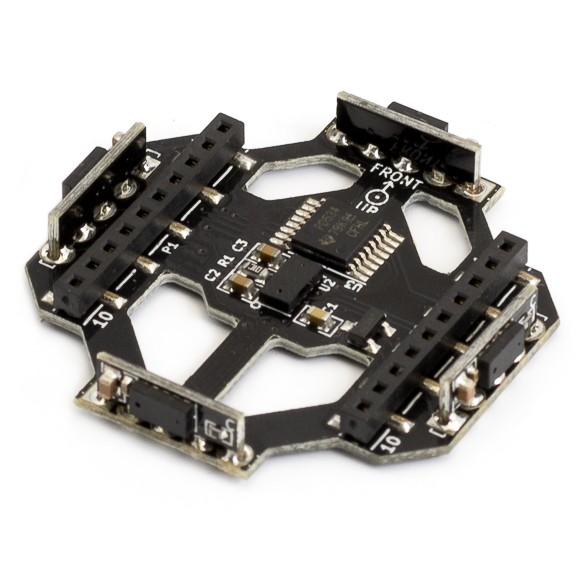 The biggest change for the final prototype is adding a LDO regulator to power the sensors. We've seen that depending on the settings for the sensors they might consume a lot more than when we initially tested. Using the same settings as for the Z-ranger brings the consumption to 90 mA, which together with the Crazyflie 2.0 electronics, comes close to filling the power budget for the Crazyflie 2.0 VCC LDO regulator. Aside from that we're making some minor changes to simplify production and testing.
We'll keep you updated on the progress!